Hey there! Thanks for checking out my Solo Build It Review!
It's your Affiliate Marketing Informant here, informing you of everything you need and WANT to know about affiliate marketing!
If you are looking to develop and grow your own online business, then you have come to the right place.
Here, we take a look inside Solo Build It! by SiteSell.
Solo Build It! is an online marketing training and tool platform for people who want to be Solopreneurs.
Solopreneur: An entrepreneur who works alone, "solo," running a business single-handedly. S/he might hire contractors on a project-by-project basis, but retains full responsibility for the running of the business.

– Urban Dictionary
For Solo Build It, we'll answer questions such as:
Is Solo Build It worth the money?
Can you make money with Solo Build It?
Can you be a successful solopreneur with Solo Build It?
We will take a very in-depth look inside everything you need to know about Solo Build It! by SiteSell.
We'll review product details, pros, cons, frequently asked questions, other people's reviews, claims, differentiators, alternatives, the affiliate program and more.
The goal is to understand if Solo Build It! can really help you grow a profitable online business, or not.
Warning! This is not a short or LITE review. It took more than 5 days just to write this one review.

(There is a LOT to cover.)

If you are serious about learning how to make money online and want to consider Solo Build It as an option to help you do this…

This review will be the most thorough Solo Build It Review you'll probably ever read!

And the only one you need to read…:)
If you're ready, then let's get into this detailed SBI Review!
Solo Build It Review
What is Solo Build It?
Solo Build It, also referred to as SBI, is an All-In-One (AIO) online business builder, that shows you how to make money from websites.
Not a website-builder —
It's a web business-builder.
– Solo Build It!
Formerly known as Site Build It, Solo Build It is a members-only platform that offers a web builder, website promotional tools and training on specific monetization strategies to make your websites profitable.
SBI focuses on a 10-step process to build an online business the right way. Because they state that creating a website is the easy part.
Which is true…
There are so many choices of website builders today.
It IS really easy to create a website today! So everyone has a website. Which makes the internet competitive.
(There are 200 million websites online right now according to Internet Live Stats.)
Making money from your website IS the harder part.
So, SBI provides training for the harder parts of website building which include:
Research and planning stage
Creation of high-value website content
Traffic-building
Monetization
Solo Build It Review Overview
Product Name: Solo Build It!

Product Creators: Ken Evoy of SiteSell Inc.

Product Categories: Website Builder, Affiliate Marketing Training, Digital Product Creation Training

Strategies: Affiliate Marketing, Landing Pages, Sales Funnels

Product Objective: Provide you with the training, tools and support to build a website that generates revenue.

Price:
– SBI! $29.99 monthly or $299 annually
– SBI! for WP! $17 per month or $149 a year

Free Trial or Free Version: No

Upsells: Yes. Name Park It! for $11.99 per year.

Similar to: Wealthy Affiliate, Builderall

Recommended for: People who want to be "solopreneurs" and learn how to make money online with a website and free traffic sources.
Solo Build It Video Walkthrough
Watch this short video for a quick run-through of how Solo Build It works.
You get a better understanding of what you can expect from SBI and how it can help you build an online career as a solo entrepreneur.
Watch This Solo Build It! Introduction Video
What's Unique About Solo Build It?
Solo Build It offers three unique training processes and concepts you won't find in any other online marketing training program.
First is the SBI! Action Guide (AG).
The Action Guide is Solo Build Its unique 10-step training program for building a website. It will guide you through each step of the process you need to take. It will also teach you how to use the built-in SBI tools to support your website build over time.
Second is the CTPM process.
CTPM stands for:
Content – Create In-Demand Content
Traffic – Attract Targeted Traffic
Presell – Presell Those Visitors
Monetization – Monetize PreSold Traffic
CTPM is the detailed step by step process for building out a website that actually makes money.
SiteSell was the first to recognize the natural process of CTPM and has incorporated this method into the Solo Build It training foundation.
SBI states that C T P M is the proven way to build any business online.
Third is BAM!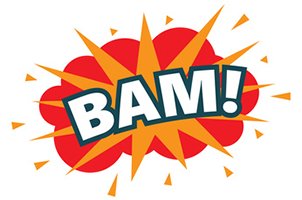 BAM! stands for:
Brains — having knowledge and passion about your chosen niche topic
Attitude — positive, even in the face of occasionally feeling overwhelmed
Motivation — a strong desire or willingness to do whatever it takes to make your business succeed.
The idea behind BAM is Solo Build Its ways of describing qualities you need to succeed at building a successful online website business today.
Bring BAM and you will succeed. – Solo Build It!
Solo Build It Products & Features
Solo Build It offers a unique AIO (All-In-One) solution which means you get training along with tools and an inside community support forum.
The idea behind SBI is to not only teach you what you need to know but also provides you with the tools you need all in one place.
So when you buy Solo Build It! by SiteSell, you actually get a lot with your purchase.
Here are all of the products that come included for the money you spend.
(Warning again: it's A LOT! : )
Brainstorm It! 4
Brainstorm It! V4 is Solo Build It's proprietary brainstormer and keyword research tool. You use Brainstorm It to choose niches and keywords for your website.
The keyword tool generates hundreds of unique results based on your areas of interest, all of which are potential concepts for your online business.
If you don't have an idea what topics to choose for your website, Solo Build It has you covered with the Brainstorm It! 4.
Brainstorm will help you find a niche if you can't identify one on your own. It also helps you choose the highest potential niche, based on such factors as:
Profitability
Competition
Monetization potential
Search It!
Search It! is like a search engine within Solo Build It. It functions the way a search engine does by generating results for what you search for.
If you are looking for free images to use, trying to gather more information about your competitors, or looking for niches that are talking about your website, Search It! is the tool for you.
Name Park It!
SBI's Name Park It is a domain registration tool. Name Park It! allows you to "park" or reserve a domain name that you plan to use later.
For a minimal annual fee of $11.99 per domain name, you can enjoy redirects to your actual domain and subdomain.
With Name Park It, you can buy and manage all of your domains from within Solo Build It. And, you can easily set up re-directs to other domain names to drive traffic to those websites.
Name Park It is to be used for future websites, ideas, products and services that will all be part of your brand. Or a completely new brand.
Site Designer
Whether you're a genius in web design or only know a few tricks, Solo Build It supplies you with dozens of design options for the look and feel of your website.
Site Designer is a visual website editor that eliminates the need to know how to code.
Choose from pre-designed templates or use SBI!'s built-in tools to start from scratch.
Each design is customizable to your preference and the branding you would like to pursue. The user interface is easy to use and is suitable for all types of devices.
If you have your own HTML tool that you would like to use, you can also upload it onto the Solo Build It system to use on your website.
BlockBuilder
BlockBuilder is a website page builder that teaches you how to build web pages that work for both humans and engines.
BlockBuilder works the same way WordPress does, but with all the plug-ins already built within the system.
You do not need to install separate plugins or widgets because BlockBuilder provides it all for you.
BlockBuilder works along with Site Designer to build out content (aka pages) for your website that people want to read and can rank in search engine results for free traffic.
Content 2.0
Content 2.0 enables every visitor to an SBI! website to create web pages (with text and images) on the site.
The goal with Content 2.0 is to help you add content to your website without having to write everything yourself.
Each new page a visitor adds is automatically linked within your site for optimal search engine results.
Content 2.0 follows the same idea as to what happens on social media networks. You allow visitors to help you build your website by creating and uploading new and fresh content for you.
(That's exactly why Facebook, Pinterest, and Instagram are what they are today!)
Site Health
Site Health is a new Solo Build It tool that ensures your website looks great and functions perfectly.
It's a virtual system administrator that scans your website to find broken links, images, and other potentially damaging sources with the click of a button.
Site Health also generates a report and sends you alerts so you can fix the problems right away.
This helps you maintain a professional image and improves your website's ranking in search engines.
Traffic-Building Systems
Traffic-Building Systems is a suite of traffic-building tools to ensure your website is attracting free traffic from search engines.
The combination of tools to help you optimize your website content for search engines and track the progress over time.
You get data on your traffic performance and click analysis to understand how folks are interacting with your site, along with insights on adjustments you can make to increase visitor monetization over time.
If your content is not ranking in search engines, there is a tool that will offer you suggestions on what to do about it.
Email Newsletter Publishing with MailOut Manager
Solo Build It offers a set of "trust-building" tools to help develop trust and confidence from your website visitors.
MailOut Manager is an email newsletter publishing tool that allows you to create custom newsletters for your website's visitors and potential customers.
You add a sign-up form to any of your website pages, capture their information and have the system send out your pre-created newsletter for you.
Mailout Manager includes features to keep you compliant with data protection regulations and inform you of the likelihood of your newsletter being flagged as spam content, so you can make the necessary corrections.
MailOut Manager also generates a report on the number of subscribers who actually open your newsletter.
Form Build It! / Autoresponders
With Form Build It, you create surveys and polls within your website or create sequential autoresponders that you can deliver to subscribers on schedule.
Each form has an option you can include that lets your visitors sign up for your newsletter with one click of their mouse.
Social Button Integration
Solo Build It allows you to promote your social media pages within your website.
The Social Button Integration tool allows you to build up your social communities by making easy for people to follow you on social media!
Easily add a Twitter Follow and Pinterest follow button with one click.
And watch your social communities grow!
SBI! Action Guide (AG)
The Solo Build It Action Guide introduces you to a 10-day journey that guides you to the success of your business.
The Action Guide is your step by step training guide. It shows you how to use everything in SBI in a simple, easy to follow the framework.
This is particularly helpful so you don't get lost in the many tools offered by the software.
It has 10 "days" for 10 different steps in building a website and eventually profiting from it. Each chapter focuses you on the needed elements to build out your online business.
The Solo Build It Action Guide training is available in written, video and mobile formats.
Solo Build It Review Features
General Features:
80+ modules
Videos and tutorials
Built-in tools
Community Forum
Brainstorm It! 4 Features:
Site Concept Finder
Blueprint It!
Advanced Brainstorming
SiteSell Supply
Site Info
Alexa Integration
Niche Choose It!
Search It!
Site Designer Tool Features:
Domain Name
Website Hosting
Name Park It!
Email
Block Builder Tool Features:
Customized Mobile UX
Use Your Own HTML Tool
Content 2.0
Page and Image Manager
Regular and Automated Blogging
Reusable Blocks
Site Health
Traffic-Building Tool Features:
Analyze It!
Automatic Search Engine Tracking
Automatic Search Engine Pinging
Automatic Search Engine Sitemap Creation
Search Engine Ranking Reports
Traffic Stats and Click Analysis
Private Traffic Headquarters
Email Newsletter Publishing Tool Features:
General Data Protection Regulation Compliant
SpamCheck!
Newsletter OpenRate
Autoresponder Tool Features:
Blog It!
Socialize It!
Face It!
Facebook's Open Graph Tags
Pin It!
Action Guide Features:
Intro: The Big Picture
Day 1: Master the All-Important Basics
Day 2: Develop Your Best Site Concept
Day 3: Brainstorm More Profitable Page Topics
Day 4: Investigate and Plan Monetization Options
Day 5: Refine Your Site Concept and Register Your Domain Name
Day 6: Build a Site that Gets the Click
Day 7: Build Free Traffic From a Variety of Sources
Day 8: Develop Relationships
Day 9: Know Your Visitors
Day 10: Monetize
The 30 Minute Solo Build It! Video Tour
If you have the time, you can see all of these products in action with this 30-minute tour video.
The Solo Build It! Video does a good job of using real-life examples so you can understand how the process will work for you.
Watch the Solo Build It! Video Tour
Solo Build It! Pricing
So, you made this far in this Solo Build It Review. (Great job BTW!)
It's time to answer the most important question you probably have been asking yourself (and me through reading this article).
How much does Solo Build It cost?
Solo Build It offers two different SBI products:
SBI! (Original) $29.99 per month or $299 a year
SBI! for WP! $17 per month or $149 a year
SBI! (Original Product)
SBI! is a monthly plan that costs $29.99 a month or a yearly subscription that costs $299. You can save $60 a year with the yearly subscription.
With SBI!, you get all of Solo Build It's training, tools, and support for these prices. This includes building your website on Solo Build It's in-house website builder product called BuilderBlock.
Then there is a cheaper option. (Well, sort of…)
SBI! for WP!
SBI! for WP! is a lower cost monthly plan that costs $17 a month or $149 a year. You can save $55 a year with the yearly subscription.
SBI for WP allows you to build your website on WordPress, and not use Solo Build It's inhouse website builder.
This option was added to support the current times of web building expectations among other affiliate marketers and online marketers alike.
WordPress is a very popular website builder these days. 35% of the websites online today are created with WordPress.
So the SBI for WP is offered to appeal to these marketers as well.
Pro Tip: SBI for WP appears to be cheaper. But it's not! Here's why.
SBI! for WP! does NOT include website hosting. It also does NOT include access to all the SBI tools. You can't use Brainstorm It!, Search It! and several other SBI proprietary tools.
So with SBI for WP, you have to:
Pay additional costs for website hosting (average costs $35 – $50 a year)
Manage your website hosting outside of the SBI platform
Purchase and manage a domain name outside of SBI
Use other options for tools similar to Brainstorm It and Search It
Which SBI product is right for you?
If you have never used WordPress before, then I recommend the original SBI product for $29.99 per month or $299 a year.
The reason is:
SBI! removes the complexity of having to manage your website hosting outside of the platform. It also reduces the need for you to learn how to use WordPress, in addition to Solo Build It!
SBI! is better for beginners because it reduces the number of tools you have to:
Learn how to use as you get started
Use to build and manage your website over time
Additional Solo Build It cost details:
Free Trial Available? No. (But you do get a 90-day Money Back Guarantee)
Free or Freemium Version Available? No
Premium Consulting/Integration Services Available? No
Entry-level set up fee? No
Additional Costs? Yes. Optional. Name Park It! domain for $11.99 a year
Frequently Asked Questions
Who is Solo Build It for?
Solo Build It was specifically made for people who are looking to start their own online business to gain financial independence.
That could be you, your closest relative, your roommate from college or the guy you sat next to on the train. It's for the stay-at-home parents, students, teenagers, and retirees.
Solo Build It is designed for anyone with a great business idea that they want to share with the right market.
It's also for entrepreneurs and solopreneurs who are having a hard time getting started with their business idea because they're overwhelmed by the amount of information on the web and don't know where to start.
How does Solo Build It work?
Solo Build It follows a framework divided into four different categories — Content, Traffic, Presell, and Monetize. It works by making sure that your website is not only beautiful and interactive but also has substantial content. It also ensures that traffic is generated correctly and that it leads to the monetization of your product.
SBI has plenty of features for each of these categories, all working together to achieve one goal: making your business profitable!
What are the benefits of a Solo Build It! subscription?
With a Solo Build It subscription, you gain access to all the tools and features of the software for one cost.
Solo Build It includes what you need to succeed in one single cost-efficient package.
Frequent releases and product updates are also included in your membership fee, so you have access to the latest and greatest tools and new features.
What if I encounter problems mid-way through?
The Solo Build It team understands that no successful business was built overnight.
Hence, SBI has a support team that provides 24/7 assistance to help you out along the way.
On top of the SBI support, you can get help directly from fellow SBI users through the exclusive community forum.
Solo Build It Enrollment Period
Some training programs are only offered at specific periods of time, to help the owners manage the members who buy the product. Limited time enrollment periods restrict the time periods you can buy and join.
Most SaaS, Software as a Service, tools are open all the time, so you can join any time.
Solo Build It! by SiteSell is considered a SaaS product. So, you can join Solo Build It and the community whenever you want.
Enrollment details:
Enrollment Status: Always Open
Availability: You can join anytime
Solo Build It Refund Policy
Can I get my money back if I cancel my subscription? Yes.
You do have to actually buy Solo Build It to try it out.
But, Solo Build It offers a 90 day, three-month, risk-free trial.
You are guaranteed your money back if you cancel your membership within the first 90 days. No questions asked.
Pro Tip: Solo Build It is one of the very products these days that offers other payment options besides a credit card. You can actually order by phone, fax or mail a check. (I mean who still does this anymore? LOL!)

SBI Cancellation Policy
What if you buy Solo Build It and realize it is not the right training and tool product for you?
If you signed up for a monthly subscription, you can always opt-out before the next payment cycle so your card won't be charged. This is great because you don't need to commit to a longer contract right away.
But even if you sign up for a yearly subscription, you can choose not to renew before your year-end date.
Solo Build It Support Options
I like the number of support options you get with Solo Build It!
Not only can you pay for your membership in different ways (online, phone, fax or mail), you have a variety of options to get support when you need it most.
SBI offers 24/7 support by a specialized support team by phone or contact form. You can also get help from other SBI members through the Solo Build It! Forums anytime.
Solo Build It Support Options
Solo Build It Reviews
Looking for other Solo Build It Reviews? What do other people really say about SBI?
The Solo Build It Reviews seem to be a bit mixed. You have some people that love SBI. And some that don't.
The reality is, there is no such thing as a "perfect" training solution. Different products will appeal to different people for different reasons.
So let's take a look at the Solo Build It reviews. Here's what other people are saying about SBI.
Solo Build It! reviews on Trustpilot.com
4 out of 5 stars on Trust Pilot (8 total reviews)
Positive Reviews:
Birgit – Likes how SBI is not about building a nice looking website. It's about learning how to build a lasting, successful business online.
Sanet – Believes that Solo Build It! has the most secure web hosting with no hackers and no downtime, outstanding technical support and ongoing training and education worth the monthly costs.
Mark – Mark has been an SBI customer for 16 years. He believes the tools work better than advertised.
Negative Reviews:
Kristi Gaylor Linauer – 99.9% of the positive reviews of this product/company that you see online are written by affiliates or people who stand to gain financially from Sitesell.
Solo Build It! Reviews 2019 on G2.com
4 out of 5 stars (1 review)
Small Business Owner – Thinks the tool is very efficient and great for someone with entry-level experience with building websites.
SiteSell Affiliate Program
Solo Build It does have an affiliate program. It falls under the main company behind SBI!, called SiteSell Inc.
Here's what you need to know as a Solo Build It affiliate:
Offers an Affiliate Program: Yes
Commission Rate:

60% commission on new Solo Build it! and SBI! for WP annual sales
200% commission on new Solo Build It! monthly sales
100% commission on new SBI! for WP monthly sales

Program Cost: Free
Commission Return: Checks are mailed monthly or deposited via Paypal
Affiliate Program Link: SiteSell Affiliate Sign-up
Solo Build It Pros & Cons
Pros
It comes with training, tools, and support. No other purchase is necessary.
You learn 15 different website monetization strategies
Training is provided in both written and video formats
Web Hosting is included in the package
Offers a domain platform
Has a Keyword Research tool available
You get access to a community forum with other SBI users
The program is very affordable compared to other similar products on the market
24/7 Support
Offers an Affiliate Program
Cons
Does not offer a free trial
You can only build one website with your membership
No live chat support
No private coaching
Conclusion
Is Solo Build It worth the money? Should you buy it or not?
So, I am going to let you make that decision for yourself.
Like I said earlier, some people love SBI and some people don't.
Here's what I will say.
I personally use Wealthy Affiliate to build my affiliate websites, learn new affiliate marketing tips, tricks, and skills, and to network with other affiliate marketers.
But I'm not hating on Solo Build It!
You actually get more built-in tools with Solo Build It (for a cheaper price) than you do with Wealthy Affiliate.
The Reason Why I Recommend Wealthy Affiliate
I like to recommend Wealthy Affiliate because you can try it out with no credit card commitment upfront.
Wealthy Affiliate comes with a free 7-day trial AND a free starter account. (No credit card required)
How to Save $5,624 with Wealthy Affiliate
Wealthy Affiliate IS more expensive than SBI, doesn't include an integrated email/autoresponder tool and offers a different set of built-in website management tools for you to use.
Plus, you will build your website on WordPress so you will have to learn how to use WP too.
Solo Build It is a good investment for the low costs of $29.99 a month or $299 a year.
If you think SBI is a good fit for you, plan to make the most out of your first 90 days so you can get your money back if you decide you don't like it.
To help you do more research, I've included additional SBI resources for you to read below.
Solo Build It Resources For You
Another unique thing about Solo Build It is they have tons of information on their website. The more I researched for SBI info, the more information I found.
(Like seriously, the information and learning just kept going and going…I must have counted like 20+ pages attached to their website homepage.)
So, to make it easy for you to research Solo Build It (and decide if this training solution is right for you), I collected all the SBI! resources for you in one place.
You can take a look and learn more about Solo Build It! yourself.
Other reads you might like:
5 Components to Good Affiliate Marketing Training
Reviews for other products that are similar to Solo Build It: