Affiliate marketing training is a popular product these days.
They are inexpensive to make and you can find them all over the internet from places like YouTube, Udemy, Amazon, and Google.
But all training is NOT the same.
They all differ in price, the amount of training content provided, and the strategies they teach.
With so many choices to choose from, it's easy to get overwhelmed.
You want to buy the best training for your money. And ultimately, you want the best results from the training.
So, let's breakdown what affiliate marketing training is, why you need it and how to choose the right one for you.
Why Affiliate Marketing Training Exists in the First Place
The online industry is booming.
eMarketer projects global retail sales to be at $26 trillion in 2020.
People are looking to capitalize on this BOOM!
Everyone wants to make money from the "online money pie".
If you were able to make .001% of the projection, you could earn $260,000 USD.
Who wouldn't be happy with that?
Low Startup Costs, Less to Manage
Affiliate marketing seems like an easy way to tap into this money pie.
Because affiliate marketing doesn't require you to create your own products to sell online.
You sell other people's products. (Other people have done all the work for you.)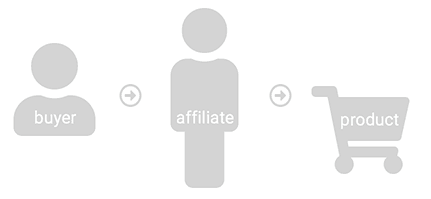 You simply drive buyers to those products and get a percent of the sale when they buy.
Your startup costs are low. And there is less for you to manage.
Sounds easy, right?
This is where many people say…
"Yes! How do I start making money with affiliate marketing right now?".
And this is where the need for affiliate marketing training comes in.
Marketing is Complex
Marketing, in general, is somewhat complex.
Wikipedia defines as: "Marketing is the business process of creating relationships with and satisfying customers."
Notice, marketing isn't described as displaying a big "for sale" image and expecting customers to buy it.
Or even, asking people to buy a product and expecting them just to hand over their hard-earned money. No.
Marketing is about creating relationships, influencing buyer behavior and leaving them emotionally feeling good about the purchase.
Add in the technology component, and digital marketing becomes more complex.
Learn Skills to Succeed
You, and everyone who wants to become an affiliate marketer, have information and skills you need to learn.
Affiliate marketing training is designed to teach what you need to know to start making affiliate commissions.
When done right, you can learn how to make the affiliate commissions you desire. And get your piece of the money pie!
What is Affiliate Marketing Training, Exactly?
Affiliate Marketing Training comes in a variety of forms, media types and formats.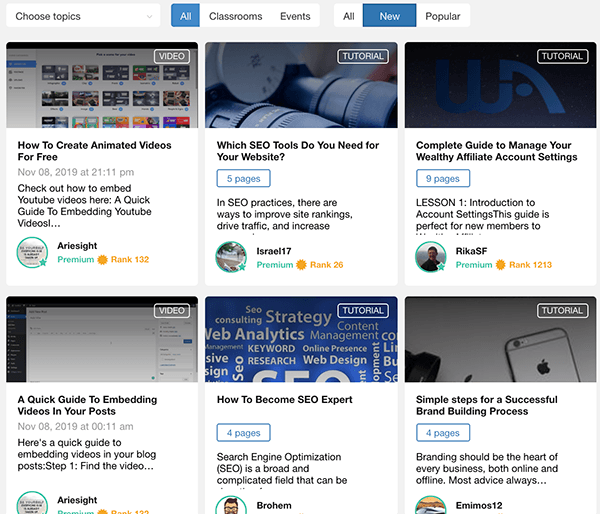 Before we get into the training details, let's breakdown what each affiliate marketing training really means first.
affiliate marketing is a marketing arrangement by which an online retailer pays commission for traffic or sales generated from referrals (aka affiliates)
training is the action of teaching a person a new skill or behavior
Affiliate Marketing + Training = AMT
affiliate marketing training is learning how to become an affiliate marketer and generate sales to your affiliate products through various traffic generation sources.
When it comes to "affiliate marketing", signing up to affiliate programs is actually pretty easy.
Finding affiliate products to promote is also easy.
Getting traffic to your affiliate products is harder.
Then getting that traffic to buy your affiliate products is just as hard, if not a little harder.
Traffic > Product > Conversion > Sale
Sale: You need someone to buy the product in order to make an affiliate commission.
Conversion: You want someone to be compelled to take action to buy the product.
Product: You promote products that already exist in places like Amazon, eBay, Target, Walmart, and the World Wide Web.
Traffic: You send traffic to your products from sources like Google, YouTube, Social Networks, email campaigns, etc.
You need good affiliate marketing training if you want to succeed as an affiliate marketer.
You need to learn the skills to know how to convince people to do what you want them to do.
Affiliate marketing training is specifically designed to help you understand these processes, tactics, and strategies to make affiliate marketing work for you.
If you want to make affiliate sales and commissions, then you definitely need affiliate marketing training!
The Components of Good Affiliate Marketing Training
There's definitely "good" affiliate marketing training. And there's definitely "not-so-good" training.
Good affiliate marketing training is what you need to become a successful affiliate marketer.
What to Look for in Good Affiliate Marketing Training
Before you sign up or buy any affiliate marketing training, here are things to look for in good training options.
1. Current Strategies
Make sure the training information is up-to-date, and the strategies are current and proven to be profitable today.
The digital marketing industry changes fast due to ever-improving technology, policy restrictions like data privacy concerns and increased consumers' expectations.

What worked five years ago, likely does not work the same today. Don't waste your time on out-of-date affiliate marketing training.
2. Support Collateral
Research how the training is presented to you, and what types of support collateral they offer.
Most affiliate marketing training is presented to you in a series of videos.
I've noticed more trainings are offering a PDF download, to go along with each video.

Watch Training Video > Download PDF for reference > Leverage Checklist while doing the actions
Here's how a good affiliate marketing training will work.
You watch a video. You download the PDF. You reference the points as needed.
You may even have access to additional templates and checklists to help you take action on what you've learned.
The more support collateral for you, the better.
So look for training that offers a combination of support materials for you to learn from:
Videos
PDFs
Checklists
Templates
3. Included Tools
You need tools to make affiliate marketing work.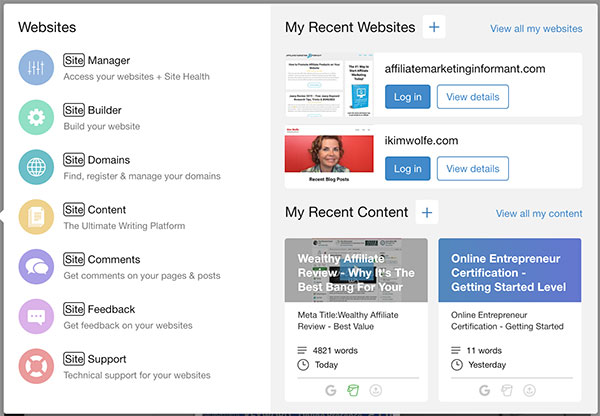 Like a tool to:
build and manage your affiliate website (the place where your affiliate links live)
research keywords and popularity (to help you develop a content plan for your website)
build custom landing pages and sales letters (which are used to help sell a product or service)
capture email addresses and manage email campaigns (so you can follow up with them over time)
Most affiliate marketing trainings are just training
In affiliate marketing training, you will learn which tools you should use and how to use them. But you have to sign up and pay for those tools separately.
(And in most cases, you are clicking on an affiliate link so the course creator gets a commission every time you sign up.)
There are a few All-In-One Solutions
Some affiliate marketing trainings are actually SaaS (Software-as-a-Service) solutions. These solutions can offer training, tools and community forums in one place. So you learn, build and get direct support all at the same time, on the same platform.
Beats having to log into the training here, then tools there, and a Facebook Group for support there.
The all in one solution streamline the learning process for you, so you can learn faster, take action faster and ultimately, get to your first commission faster.
(These are the training solutions I recommend for you. Find actual recommendations below.)
4. Support Group
You also need support.
You'll be learning a lot of very valuable, marketable and top dollar skills. That may seem complex and complicated at first.
Getting help when you need it most is important. At that moment where you are stuck, and you don't know how to solve the problem you are facing. The best way to get you through those is the ability to ask other affiliate marketers for help.
Most training comes with access to a Facebook Private Group. Some all-in-one solutions come with support built-in.
Regardless of the training type, you want the ability to:
Ask questions and get quick answers
Direct message someone for more information/clarity
Get support from other marketers, not just a training product support team
5. Amount of Training
Compare how much training you get for the price. You are looking for the amount of "training hours" or the number of "weeks" to go through the training. Ultimately, you want to get the most amount of training for the price.

There is no real standard here. Affiliate marketing training will be all over the place as far as how much they offer the prices. You can compare trainings to each other to see which one offers you more for your money.
However, do keep in mind that pricing will vary for topics. Training on advanced strategies that no one else knows about may cost more for less amount of actual training.
The things to look for are:
How many hours or weeks of training for the price (10 hours for $97 or 500 hours for $359)
How general or advanced the topics are for the money
Recommended Affiliate Marketing Training
Wealthy Affiliate – The best affiliate marketing training, tools, community and affiliate program finder for your money
ClickBank University – Undoutbly the best affiliate marketing training using products from the ClickBank affiliate program
Got Questions?
Happy to answer questions or learn from your experience. Feel free to leave comments below : )