What is Affilorama about? Affiliate marketing.
What is affiliate marketing?
"A way of making money online by promoting the products of another company for a commission on each sale you generate." – Affilorama

What is the Affilorama login? www.affilorama.com
How does Affilorama help?
Affilorama provides affiliate marketing training, software, and support.
What products does Affilorama offer?
Free Training Videos
AffiloJetpack
AffiloBlueprint
AffiloTools
AffiloTheme
Pathway to passive
What are the Affilorama Videos?

The Affilorama Videos are the 100+ free training video lessons to learn affiliate marketing. This is the most extensive place for free affiliate marketing training in one place, besides YouTube.
Find out how to access the free training in this video:
Do you need to sign up for the free training? Yes and no.
You can preview the training without signing up. If you want to access all 100+ video lessons, you will need to sign up for a free account.
What is Affilorama Jetpack?
Referred to as AffiloJetpack, Jetpack offers 5 ready-made affiliate marketing websites with content, email setup and marketing strategies. Jetpack does about 50% of the startup work for you.  Regular Price: $997.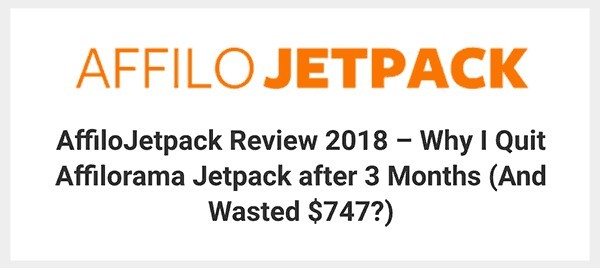 Read my AffiloJetpack review and grab AffiloJetpack 25% Discount with More Bonuses! Or read why Wealthy Affiliate is my #1 Recommended paid training option.
What is AffiloBlueprint?
Affilorama is a set of paid training videos and lessons with 1 year website hosting. Training includes videos, lessons, tasks to complete, task progress checker, downloadable notes and videos. Price: $197.
What is AffiloTools?
AffiloTools is a website monitoring tool for your affiliate websites. Monitor key performance metrics such website traffic, search engine rankings, popular keywords, affiliate earnings, social marketing efforts, etc. Price: Free – $97 a month.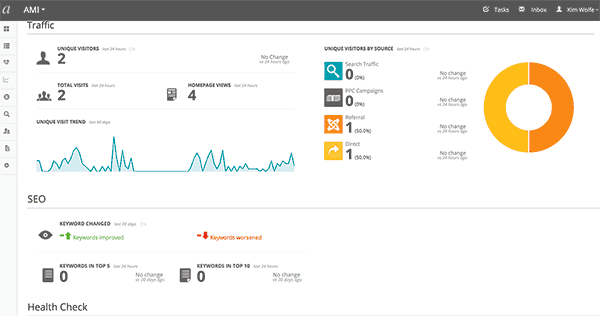 What is AffiloTheme?
AffiloTheme is a custom WordPress theme designed by the Affilorama team. Use the AffiloTheme to create affiliate marketing websites. Price: $97.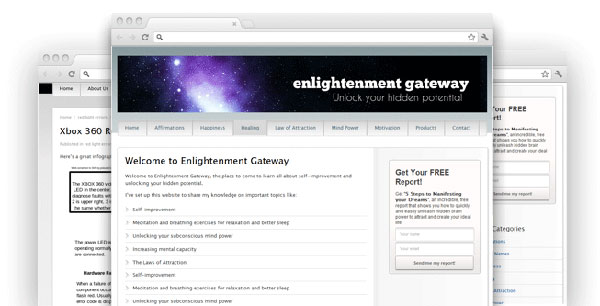 What is Pathway to Passive? 
An eBook guide for a "reader" that explains how affiliate marketing works and the best ways to achieve maximum results. About a 2 hour read. Price: $37.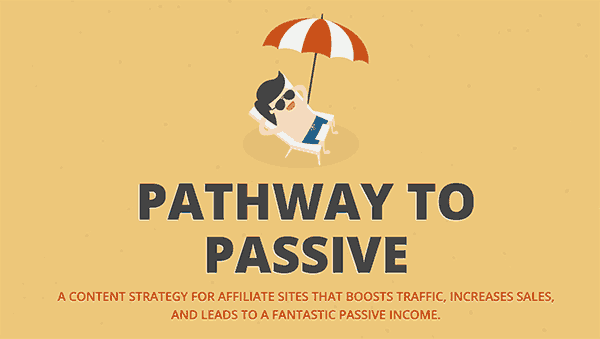 What is the Affilorama affiliate program?
A way to receive commissions from recommending sales of Affilorama products.
What is the Affilorama Group? 
Affilorama Group Ltd is the legal company name behind the Affilorama website and products.
What is Affilorama Clickbank?
Affilorama uses Clickbank to sell their digital products and manage their affiliate program.
What is Clickbank?
Clickbank is an affiliate marketing network that specializes in creating and managing affiliate programs for companies and products.
Is Affilorama a Scam? 
No. I am a paid Affilorama member. Learn why Affilorama is not a scam.
Is Affilorama the #1 affiliate marketing training option? 
In my opinion, Affilorama is your 2nd best training to become an affiliate marketer.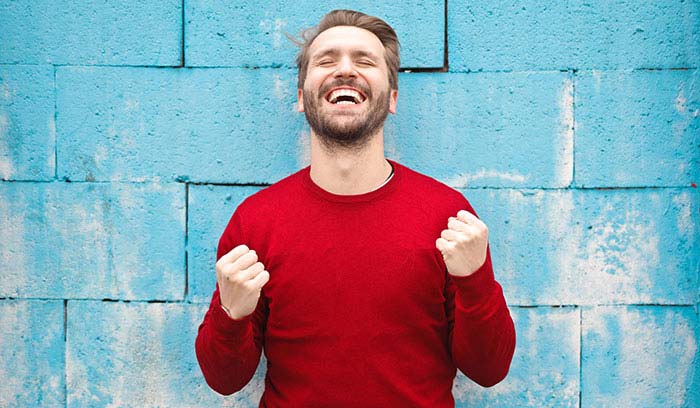 Next Steps?
Read my detailed AffiloJetpack review. Or check out my latest blog content.
Got Questions?
Feel free to comment below 🙂