Affiliate marketing is a straightforward way to earn money online, but it's not as quick as it looks.
Most people think that they can pick one huge niche, post a few affiliate links, build some content, and start making money right away.
If you want to make money from your affiliate efforts, you need to make sure that you know how to find micro niches that people care about.
Micro niches are smaller yet still lucrative markets than the massive and competitive niches. 
The 3 REALLY BIG niches are: Wealth, Health and Relationships.

These 3 BIG niches have hundreds, if not thousands of micro niches.
Micro niches have less competition but more potential for conversion. 
And because micro niches are smaller, it's easier to reach and attract qualified traffic, making them ideal for newbie affiliate marketers to get started with.
So to help you be successful, faster…
Here are 5 ways to find trending micro niches for affiliate marketing success! 
Heads up: This post contains affiliate links. When you buy through our links, we get a percentage of the sale (at no extra cost to you) and you support our mission here to inform you of everything you want and need to know about affiliate marketing. Thanks! More info here.
1. Exploding Topics
Exploding Topics is a free tool that will give you a list of niche ideas that will help grow your online business. 
It works by identifying new and emerging products, trends, and industries months and years before they become popular.
The tool predicted some big hits for 2019, including the "fidget spinner", "smart toilet", "self-driving cars", and "battery-powered drones".
Exploding Topics works by analyzing millions of searches, conversations and mentions across the internet to find the emerging topics before everyone knows about them. 
This means that you won't miss out on any opportunities.
And you can potentially profit from these trends before anyone else.
So if you want to make some serious money through affiliate marketing or just want to profit from the latest emerging trend, then check out Exploding Topics.
Learn how to succeed with this affiliate marketing starter kit.
2. TAO SEO Toolkit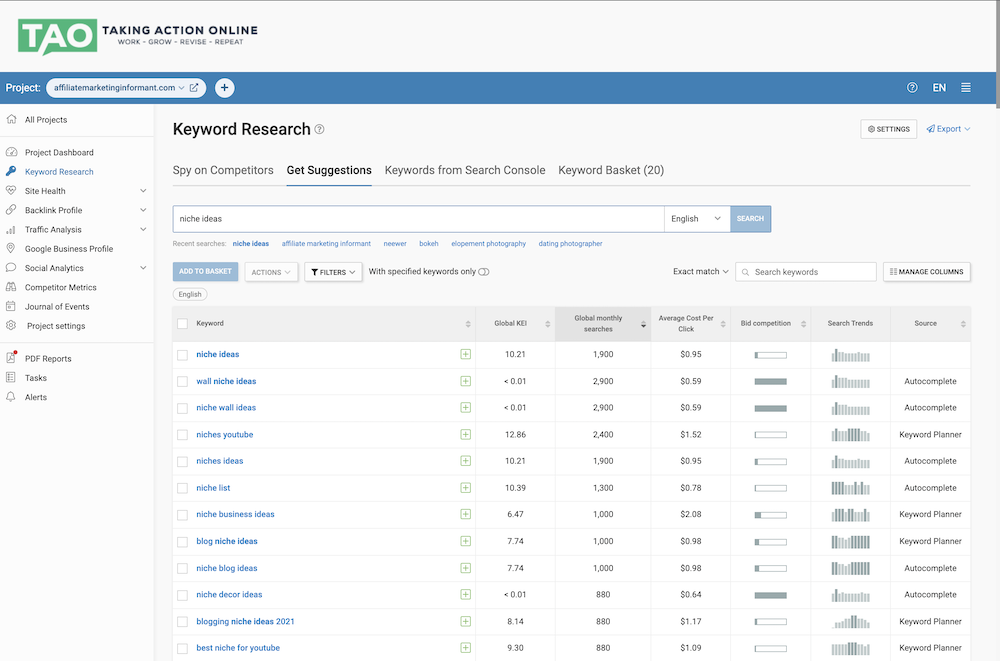 The TAO SEO Toolkit is a must-have tool for anyone who wants to get ahead of the SEO game.
This SEO toolkit is very easy to use, and gives you access to some of the most powerful tools available today.  
The TAO SEO Toolkit includes an extensive list of research tools in one place. These tools are essential for any SEO or online marketer today.   
The tool allows you to create keyword lists based on your needs and discover micro-level topics.  
You can also check the competition for your keywords to see what they're ranking for.  
And the best part about this SEO Toolkit is that it's packed with some great features to help you make smart decisions about SEO, content, and micro-niches.  
SEO toolkit will give you a real advantage over your competitors and help skyrocket your online business performance.  
All in all, this TAO SEO Toolkit is the one to get! 
It has all the tools you need to dominate your niche and outperform your competition.
Learn more about this tool in our Taking Action Online Review.
3. Answer The Public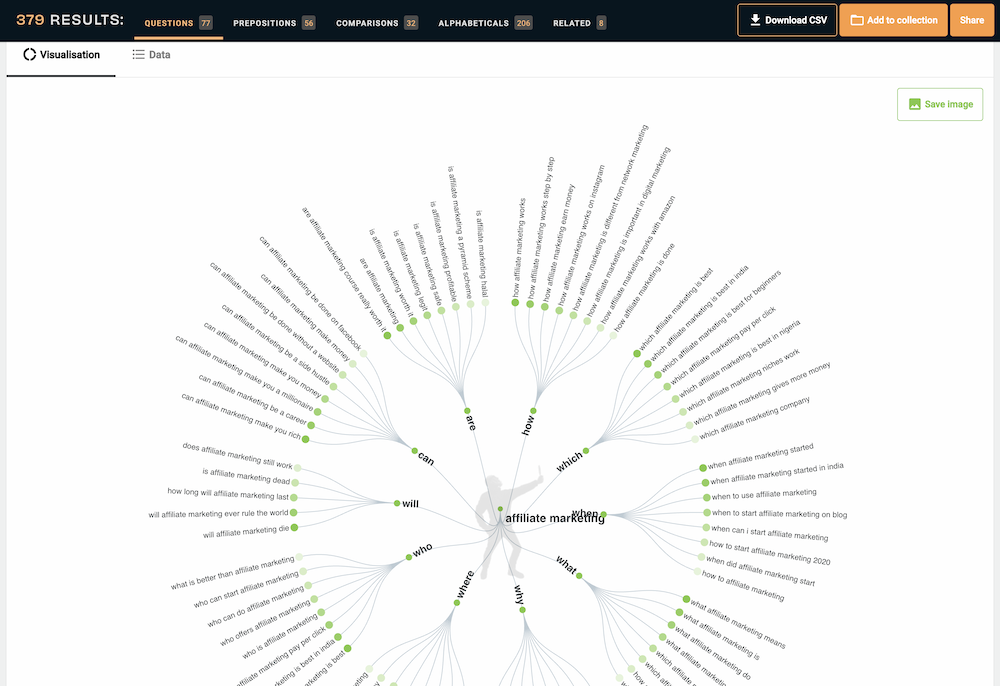 While there are lots of insights tools out there, AnswerThePublic is a popular one today. 
Answer The Public is a good free tool that allows you to find new micro niche ideas.
Because it gives you insights into what questions people are asking around a specific topic, without wasting hundreds of hours searching through hundreds of pages of data and hundreds of thousands of searches. 
If you want to find out what people are searching for when they are looking for a particular product or service, then it's worth checking out.
And it's perfect for businesses that have an online presence and want to find new content ideas that they may not already have.  
6 Trending Photography Micro Niches for 2022
4. MotionInvest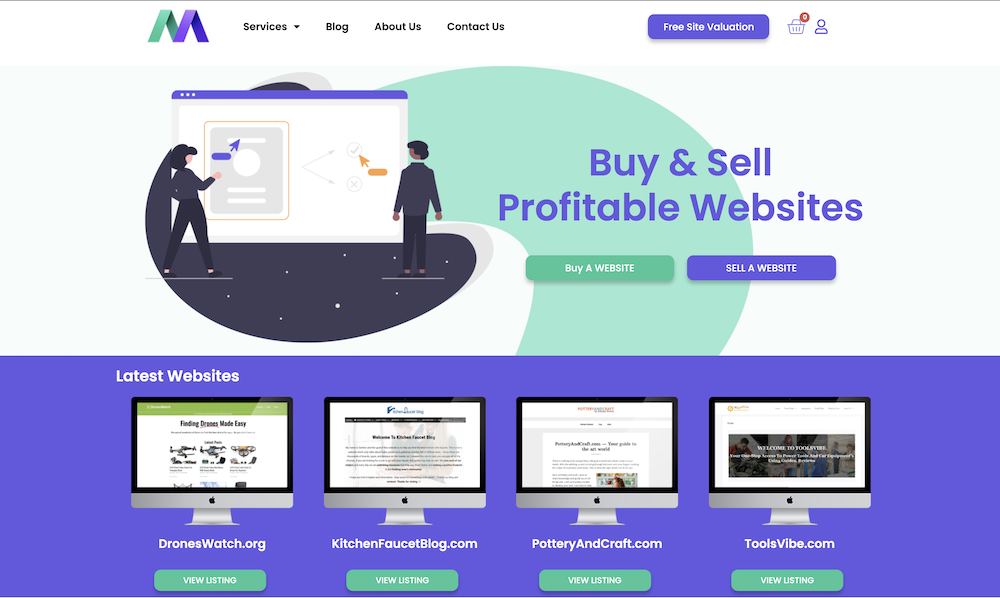 MotionInvest is an online marketplace to buy and sell affiliate websites. 
This is a great place to look for micro niche ideas!
Because not only do you get ideas that you may not think of, you can also see how much money those micro niches are worth! 
(Brilliant, yes?!)
Motion Invest releases a lot of information about each affiliate site.
You can learn:
how much money someone would pay for a website in that niche
what strategies they use to generate monthly revenue
how much traffic the site gets every month
what affiliate products they promote
how long it took to get the site to where it is on the day of the sale
Using a site like Motion Invest is a fantastic free way to see real-life examples of what successful affiliate marketing examples look like.
And take the guesswork out so you're not struggling to find good niche ideas!
Save thousands with this DFY YouTube Marketing Niche Pack
5. Video Content PLR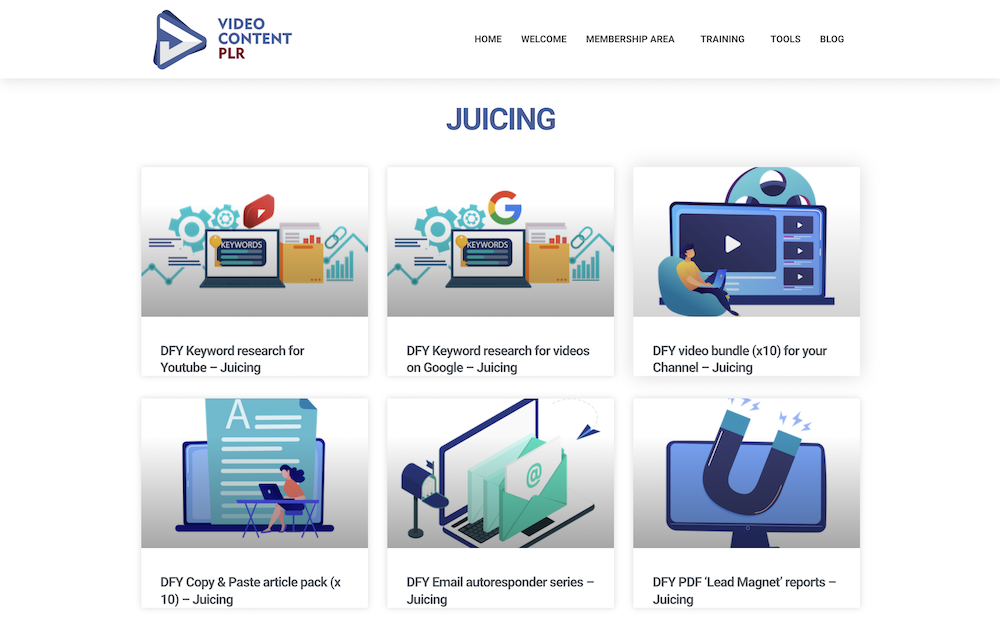 Another great place to get trending niche ideas is at Video Content PLR. 
Video Content PLR provides you with Done-For-You micro niche packs around current topics that are relevant today. 
Each niche is carefully researched by a 10 year veteran marketer and requested by members, in some cases. 
Each niche comes with pre-researched keywords, pre-made videos, pre-written blog posts, a list of relevant affiliate programs and so much more. 
All you need to do is to choose one of the niche packs and leverage the pre-done work to implement the niche faster than starting from scratch. 
9 questions to answer before you join affiliate programs
Got Questions?
Just comment below. We'll be more than happy to help you out!