Hey there! Thanks for checking out our Taking Action Online 3.0 Review!
If you are:
Tired of buying shiny object after shiny object
Losing more money than you are bringing in
Feeling deflated, emotionally defeated and embarrassed of your failure
Tired of chasing promises that do not work (and were never designed to 🙁
Overwhelmed with the amount of information available online
Don't know who to trust or what good training to buy
Then Taking Action Online may be right for you.
This is a current review of the latest Taking Action Online version, 3.0!
Your ultimate beginner-friendly solution for building a solid online business & earning commissions safely & easily with the help from a leader & community who cares!
Taking Action Online Review Summary
Here is what we will cover in this review:
This page contains affiliate links. We make a commission when you purchase through our link at no extra cost to you. Our affiliate disclosure here.
My Taking Action Online Review Overview
Product Name: Taking Action Online

Product Creator: Philip Borrowman

Product Review Rating on TrustPilot: ⭐⭐⭐⭐⭐ (4.9 Stars out of 57 Reviews)

Product Categories: Affiliate Marketing Training, Affiliate Marketing Tools, Affiliate Marketing Content

Product Objective: Helps you build out a real affiliate business online, from scratch, using various methods including blogging, YouTube, Social, funnels and and list building.

Price: $47 per month

Upsells: No for Training, Yes for PLR (Only)

Who is it for: Beginners (and those who have tried but failed) who want to finally learn how to succeed online with affiliate marketing

Skill Level: Beginner

Recommendation: Yes. I have been part of the TAO community for 1.5 years now

Would I buy? Yes, I did 🙂 And actively use today!
My Taking Action Online Review Video
Watch my Taking Action Online 3.0 review video here.
I show you around inside the members area and visually explain how this affiliate marketing starter kit works.
Then be sure to read my full review below.
I've included some additional things you need and want to know, not mentioned in the video.
What is TAO 3.0?
And how can it actually help you?

Taking Action Online is an Affiliate Marketing Starter Kit.
It is a step by step, action plan designed to help you take action for the business you dream of and the life you desire.
It will help you will learn:
All the aspects of a successful affiliate marketing business that work today
How to connect multiple strategies together for 4, 5 and 6 figure potentials
The right way to do affiliate marketing (not the wrong ways)
What the TAO?
Taking Action Online has its own acronym 🙂
We call it TAO, for short.
Copy The Same Action Plan That Motivated A Baker To Quit His Job & Build A Successful Affiliate Business Online.
The History of Taking Action Online
Taking Action Online was the first version released in 2018.
Taking Action Online was launched in partnership with JayKay Dowdall, who is a reputable affiliate marketer and product creator to learn from today.
The second version was released later, after the first launch.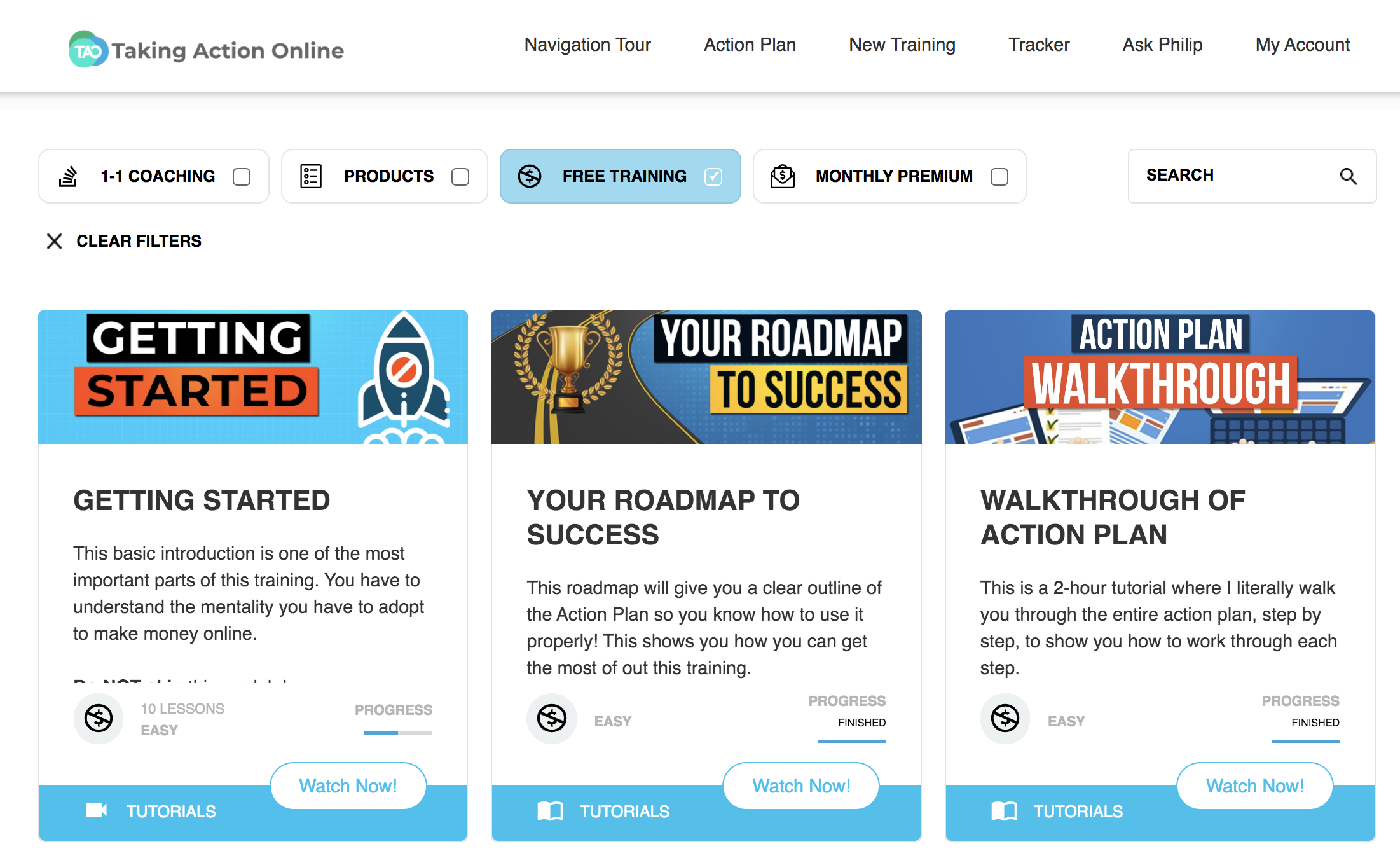 The third version, Taking Action Online 3.0 , was released on March 29, 2021.
All trainings were re-recorded.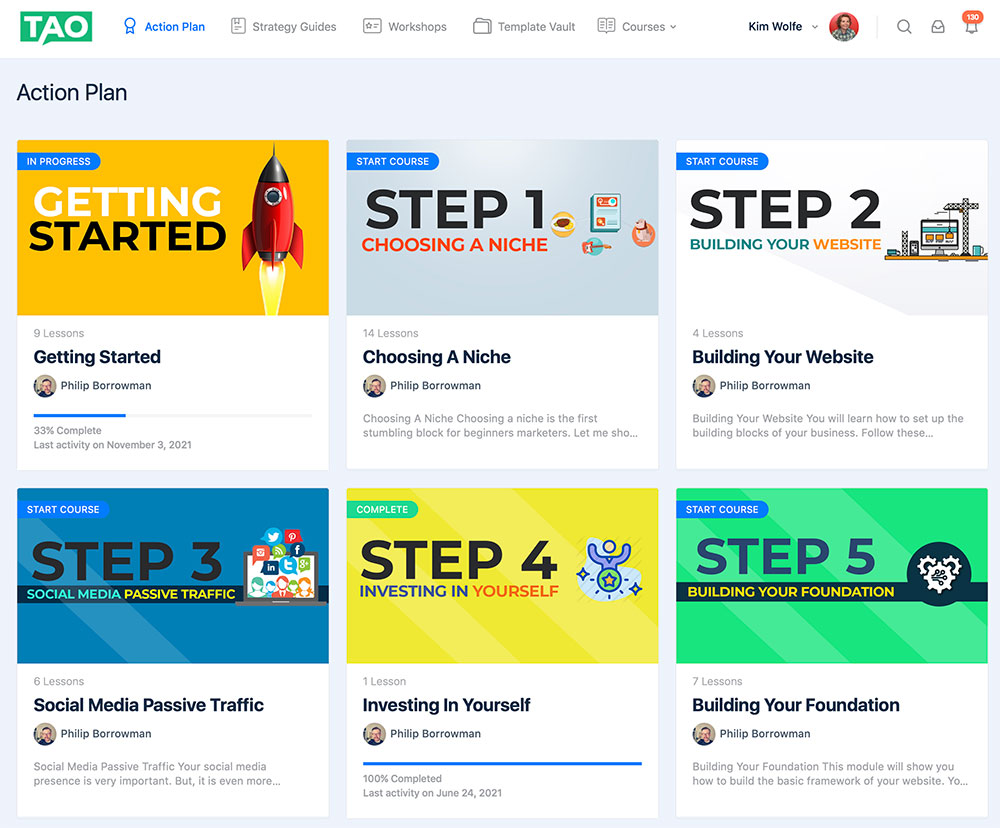 The new member site was set up more like a community with a feed.
The new architecture foundation was built to:
Link all trainings in one place
Host monthly workshops and access the links to recorded versions
Access strategy guides with PLR rights to use for your affiliate business
Leverage implementation checklists
Easily add included tools such as SEO keyword research tool
And more!
The Original Taking Action Online 3.0 Release Announcement
…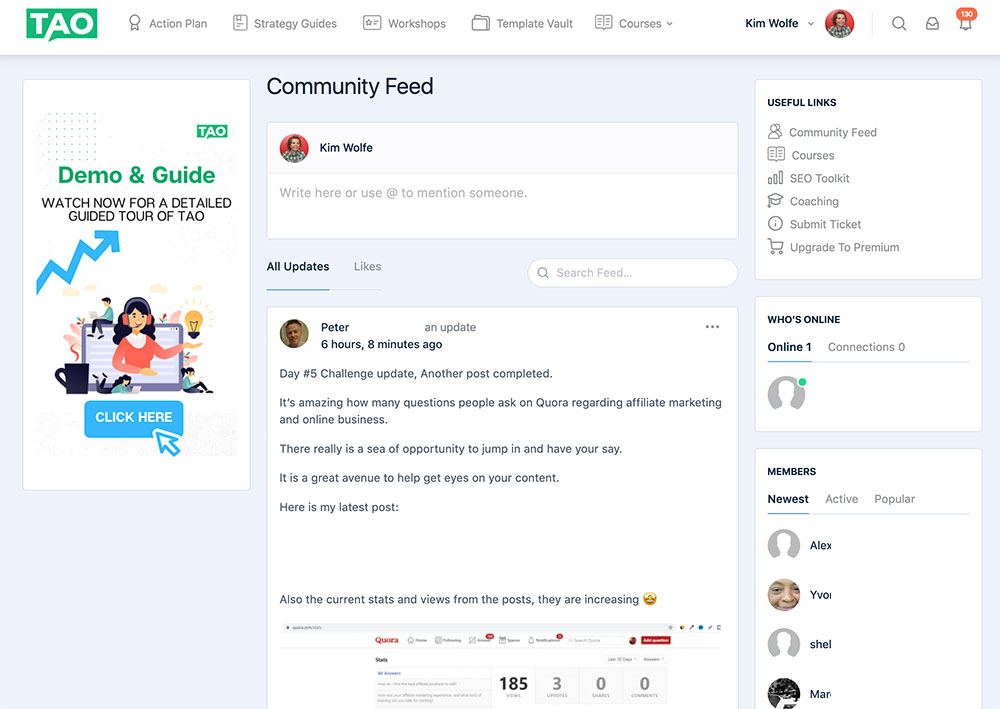 Included:

Brand new 20 Step Action Plan which you can follow to build a brand-new affiliate marketing business, step by step.

Monthly strategy guides which work in conjunction with the Action Plan to streamline your implementation and enhance your knowledge.

24/7 Live Chat support from a dedicated community.

Direct chat support from Philip and other members of TAO.

A dedicated community of paying members, NO freebies seekers, so you know you are in a safe place with real support.

Monthly 100% educational workshops with Q&As and real implementation strategies.

Implementation checklists.

I am super excited to show you this new platform and I know this will make a massive difference to YOU and the way you learn.

And much more!

No more distraction. No more shiny objects.

Just you, me and a community that cares and can ACTUALLY help you succeed online.

Cheers,

Philip Borrowman
Join A Community That Actually Cares
What You Will Learn With Taking Action Online
With Taking Action Online 3.0, you will learn the same skills that have made us thousands.
Yes, these skills really do work.
See the Taking Action Online Success Stories below for real success stories.
With TAO 3.0, you will learn how to:
Choose a profitable niche for affiliate marketing
Set up your affiliate website for the first time
Optimize your website and content for free search engine traffic
Create content that will actually get views and make you sales
Drive the right traffic to your content who want to buy what you are promoting
Build your own loyal and profitable little community
Grow your traffic, your skills and affiliate commissions over time
Technically, you will learn very profitable marketing skills of affiliate marketing and online marketing:
Niche Research
Blogging
Content Writing
SEO
Funnel Building
List Building
Outsourcing
Scaling to 4, 5, and 6 figures
If this does not interest you, then do not buy this!
Who is Philip Borrowman?
And can you Trust Him?

Philip Borrowman is a former baker turned full-time affiliate marketer.
He created Taking Action Online after becoming fed up with online scams and crap training programs.
He wanted to create something that was actually good and that would actually help you.
Philip is not afraid to call out the wrong in the Make Money Online industry.
He believes in being honest and telling you the truth.
Even if it is hard for you to hear.
Warning! Some of it will be!
For credibility, Adam Payne is another reputable marketer today who also endorses Philip as a good guy.
Watch Philip Build A Profitable Affiliate Marketing Business Click For Click Which You Can Replicate, Even With No Experience.
TAO 20 Step Action Plan (For Results)
Taking Action Online 20 Step Action Plan
Unlock all 20 steps of the TAO Action Plan to learn how to build a long-term and profitable business online.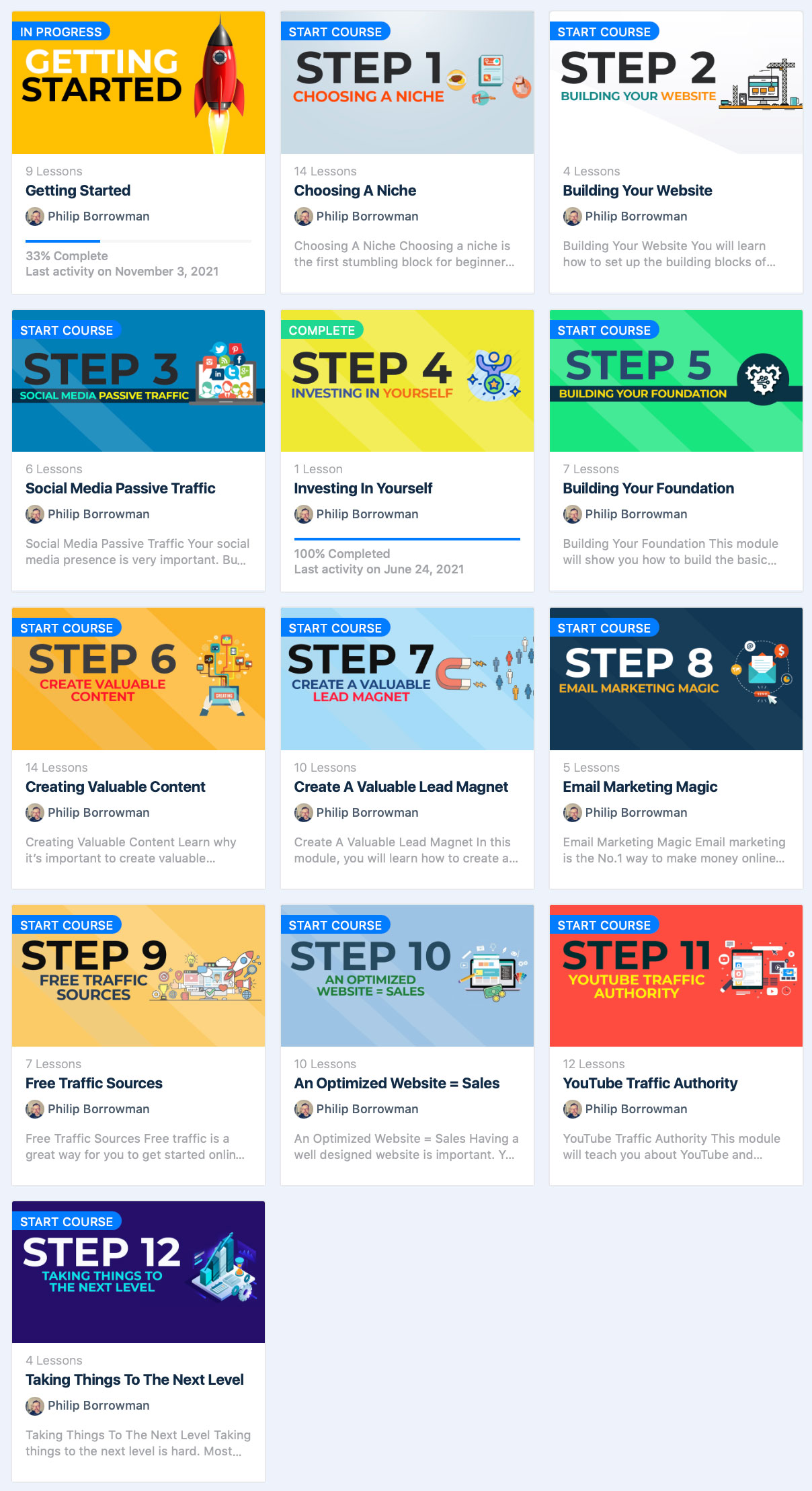 PLUS every feature within the platform including:
The Community Feed
Strategy Guides PLR
Jumpstart Workshops
SEO Tool
Template Vault
And every new tool released in future
Affordable training that teaches you exactly what to do,
step-by-step to gets results!
The Pros & Cons of Taking Action Online
TAO Pros
Includes 50+ Hours of step by step, click for click training
The product creator is a good guy, actually cares about your success
Connected to other reputable marketers in the Industry including Adam Payne and JayKay Dowdall
Multiple ways to connect to product owner and community for immediate support
Constant new releases for the one low monthly cost (Recently added: Strategy Guides PLR, SEO Toolkit, Template Vault for no additional cost)
TAO Cons
The training so extensive that you may not complete it
You can skip around the lessons and not follow step by step, which will hinder your success
You wait

to join until after the price is raised again

You could end up paying more

for something you can pay less for

now, if you procrastinate
Taking Action Online 3.0 Benefits
Here is what makes TAO 3.0 unique compared to crappy affiliate marketing training offered today:
Does not promote get-rich quick, No B.S.
Learn step by step, click for click so you know exactly what to do
Easy to follow to help prevent information overload and tech overwhelm
50+ hours of training covers every topic you need to know to get your new affiliate business
Includes training, tools, checklists, PLR, and support to give you more of what you need to succeed
Watch over the shoulder, as Philip starts a brand-new affiliate business
Stay on track while going the through the training with a built-in task tracker
Get help fast with 4+ ways to get help from experts and community when you need it most
Get miles ahead of everyone else who only buys the get rich promises products
Develop skills that can be very profitable over time (Internet Marketing is a $378 Billion Industry Source)
Ultimate beginner friendly solution to building a solid business (that works) online
Click Here To Get In Before The Price Goes Up
(Limited Time Discount)
Inside Taking Action Online 3.0?
Here is what comes inside Taking Action Online 3.0:
20 Step Action Plan (Extensive Training)
Plus These Awesome Taking Action Online 3.0 Bonuses
These are additional checklists, templates and re-usable content that you also get with the paid version.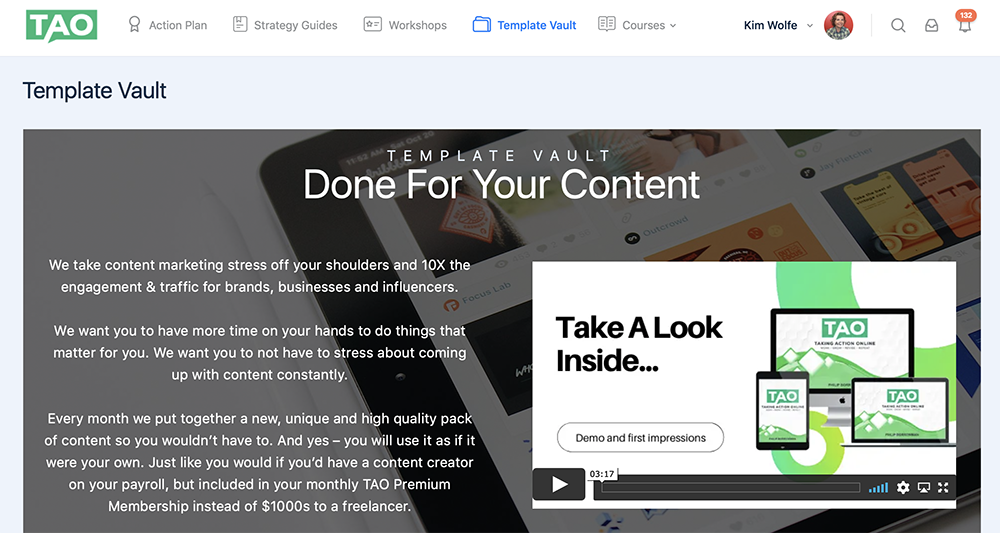 Some of these have been recently added and there's more in the works!
Interactive Member Feed – To Get Help When Any Time You Need It
Strategy Guides PLR – That You Can Re-Sell to Make More Money
Jumpstart Workshops – That Teach You Successful Strategies
Graphics Template Vault – That You Can Easily Reuse
SEO Toolkit – To Help You Research
Progress Tracker – To Know Where You At in Training
Blog Post SEO Checklist – To Use for Your Blog Posts
YouTube SEO Checklist – To Use for your YouTube Videos
The 20 Step Action Plan Steps
Here is everything you will learn on building out a successful affiliate marketing business today in 2022 and beyond:
Step 1 – Choosing A Niche
Step 2 – Building Your Website
Step 3 – Social Media Passive Traffic
Step 4 – Investing In Yourself
Step 5 – Building Your Foundation
Step 6 – Creating Valuable Content
Step 7 – Creating A Valuable Lead Magnet
Step 8 – Email Marketing Magic
Step 9 – Free Traffic Sources
Step 10 – An Optimized Website = Sales
Step 11 – YouTube Traffic Authority
Step 12 – Taking Things To The Next Level
Step 13 – List Building & Call To Actions
Step 14 – Making Commissions
Step 15 – Email Marketing Wizardry
Step 16 – Expanding Social Media Presence
Step 17 – Outsourcing & Growing
Step 18 – Creating Your Own Product
Step 19 – Paid Traffic + Scaling = Making More Money
Step 20 – Going Full-Time
Stop Losing Thousands Online on Strategies and Software That Doesn't Work
Who is Taking Action Online for?
Taking Action Online 3.0 is RIGHT for you if:
You are completely new and want to know how to do this online thing successfully
You don't want to learn or do scammy tactics that many marketers teach
You have already lost thousands in worthless trainings 🙁
You are interested in affiliate marketing because you don't have to create your own product (you just promote other people's products)
You have tried affiliate marketing before but are struggling to see the results you want
You have tried other business models (e.g. e-commerce, dropshipping, etc.) and realized they are not for you
Who is TAO not for?
Taking Action Online is NOT for you if:
You are a super advanced affiliate looking to quadruple your revenue
You only care about making money and no one else
You will do shady shitz to get what you want (that doesn't fly here…)
Real Taking Action Online Reviews
Here is what other people say about Taking Action Online.
Real Taking Action Online Reviews from various sources:
…Philip and I connected earlier last year. His training is simply formatted and allows new marketers to learn and understand. It's based on easy to follow lessons and case study interactions that really help marketers see what strategies work best for each niche. Thanks Adam. PS. I've been inside and completed the entire course.

Rick Bell, Source: YouTube
---
Very well explained. and yes I just join Taking Action Online a month ago.The Community were helpful and inspiring to get up pick up the phase, and push forward. Philip is a great Mentor No doubt about it specially for us Beginner Marketers.

DMApp, Source: YouTube
---
Philip does an amazing job of breaking down many complex topics into bite-sized pieces that even complete beginners can understand.

Philip is genuinely interested in his students success and delivers so much value, you can't help but love the guy. What he offers for free, everyone else is charging hundreds of dollars for (or more)… and what he does charge for, is so reasonably priced, you'd feel silly for not committing.

Craig C
Source: TrustPilot
---
With all the thousands of different "make money online" courses and products out there, you may wonder if TAO is any different than all the rest. In short, it really is.

Tony Ridgeway
Source: TrustPilot
---
Philip is relatable and a great mentor. His training is honest and doable. The step-by-step format is perfect for beginning marketers. If you are willing to do the work, this is a great place to start!

Andrea Fiore
Source: TrustPilot
---
View all Taking Action Online reviews on TrustPilot here.
---
My TAO is has been a great experience. Working thru day 2 the scariest part is picking the niche and not trying to overthink it! But I know Philip Borrowman has the plan and I will work thru it.

D.
Source: TAO Facebook Private Group
---
I'm new to TAO. I'm new to affiliate marketing. I've been researching affiliate marketing for several years. I'm not very tech saavy and have no business background so its very slow for me. So, I came across information about TAO Phillip Borrowman's training while watching another video about making money on line. I clicked on TAO website and I just couldn't stop watching Phillip's videos.

R.
Source: TAO Facebook Private Group
---
Create an online business that is rock-solid and can withstand economic recessions and pandemics!
Taking Action Online Success Stories (Legit)
Here are real (not fake) success stories from Taking Action Online members who have leveraged the strategies taught inside the training.
These are examples of regular updates posted by members in the community feed and other places.
My Personal Success Story
You may see my story on the sales pages for Philip's products. That's because I am one of his success stories.
I have been executing the strategies taught in TAO.
I started out with blogging.
Made $1,000+ with one product review.
Then I started doing YouTube.
The growth on YouTube proved to be a bit faster than Google.
But when you combine them (both YouTube AND Google), free traffic magic happens!
I have been putting forth the effort.
I've been doing the work.
And I'm seeing results!
Here is what I achieved by targeting ONE specific keyword and ONE target affiliate product.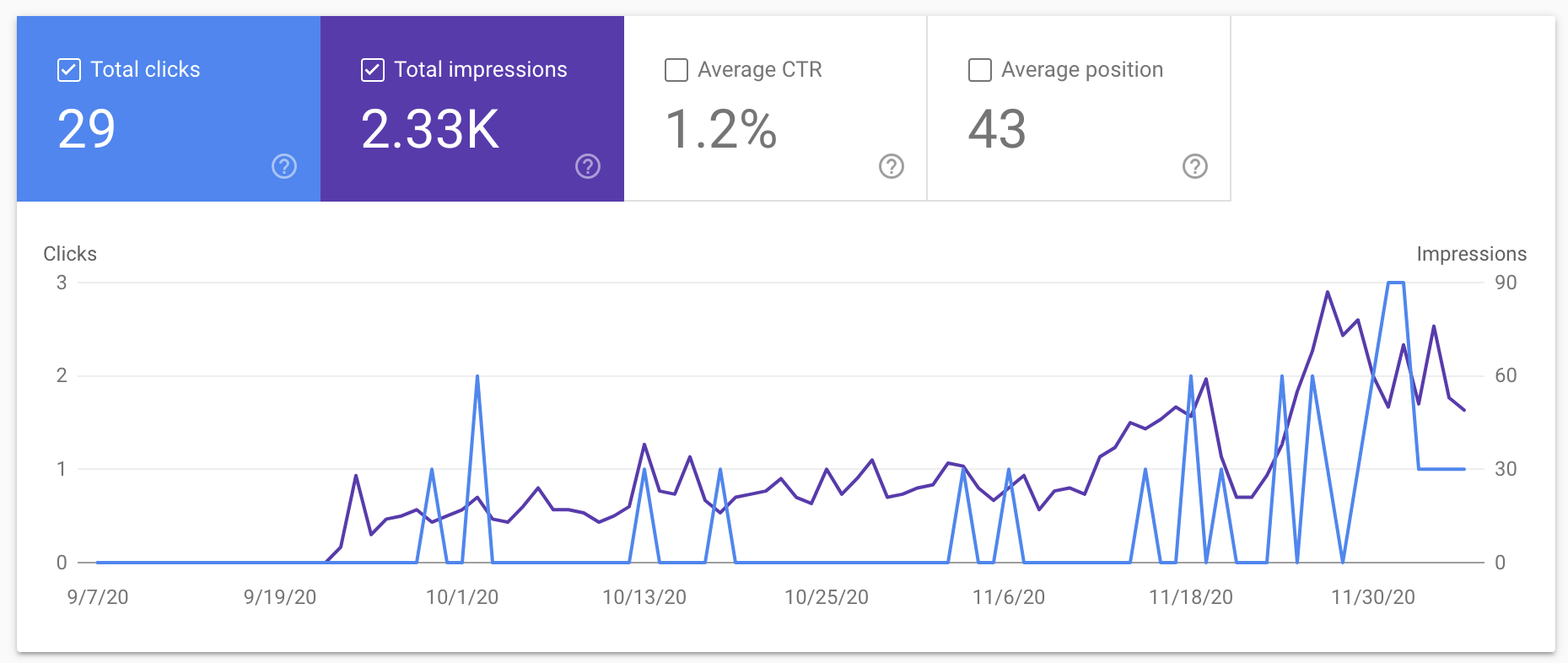 Early results example of creating killer content for 1 target keyword.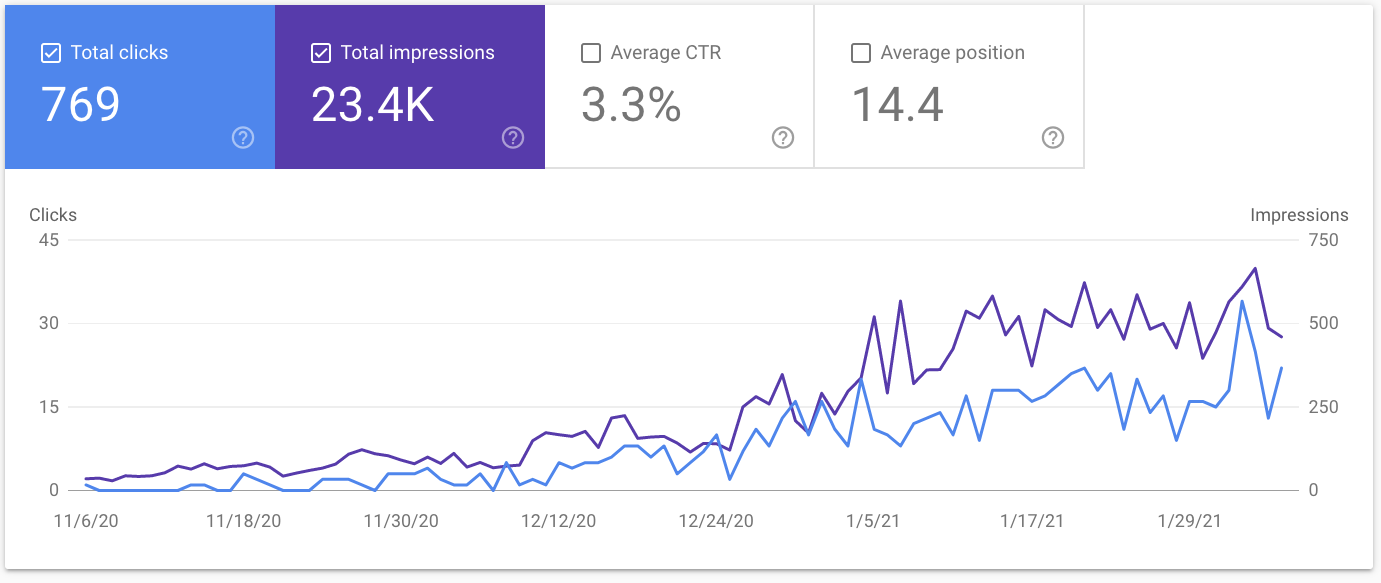 Later result example for that same target keyword.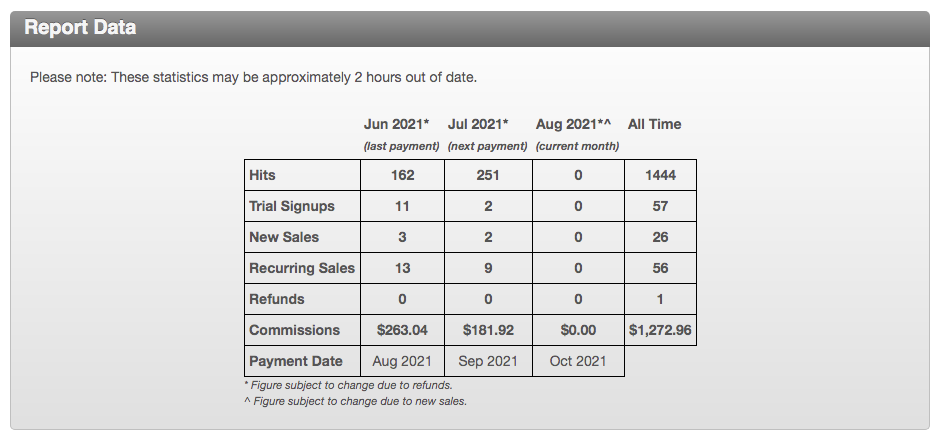 That target keyword and affiliate program made me $1200+.
And you know the best part?
This is just ONE of my MANY success stories!
This shows the power of what taking action online can do for you, no pun intended 🙂
TAO Members Dominate One Affiliate Promotion
Here's a success story where multiple TAO members dominate an affiliate promotion.
6 different members showed up in the top 12 affiliates for the promotion.
They were even recognized by the product creator!
Here's a little inspiration for your Saturday morning. Look at the TAO Titans taking down my … leaderboard!

This is exactly what each one of your hardwork has been paying off towards. Real $$$ in your pocket, and more growth to follow.

JayKay Dowdall
Source: TAO Facebook Private Group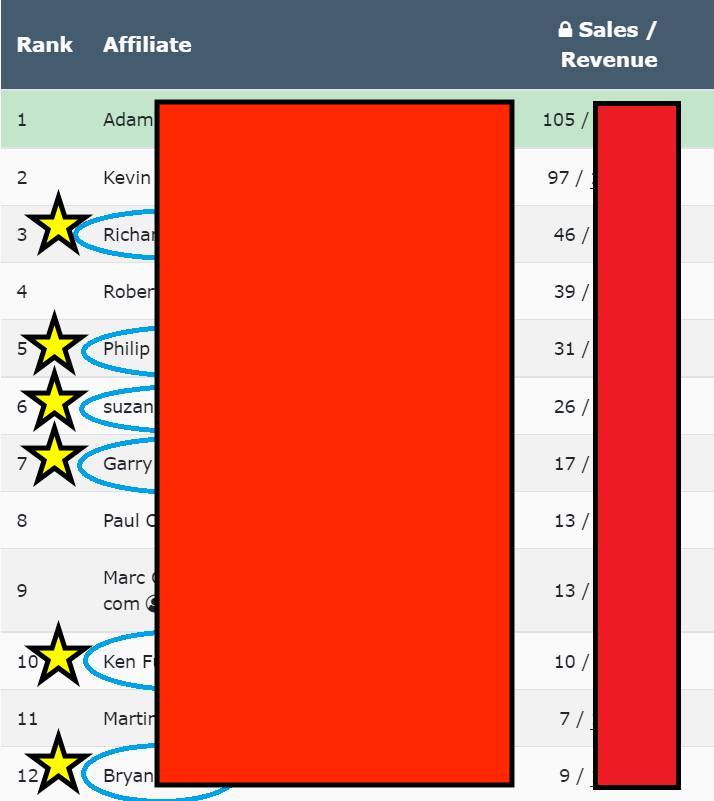 TAO Member Peter Shares His Daily Success in 30 Day Challenge
Peter is a long standing TAO member.
He is currently seeing success with a Quora Free Traffic Case Study example.
This is his daily post about his results.
Driving free traffic with Quora is one of the TAO Jumpstart Workshops where you learn strategies to do this!
Success stories are published frequently on the Taking Action Online community feed.
You will see more success stories when you join.
Click Here to Get In Before The Price Goes Up
(Price Increase Soon)
Taking Action Online 30 Day Guarantee
Philip does offer a money back guarantee.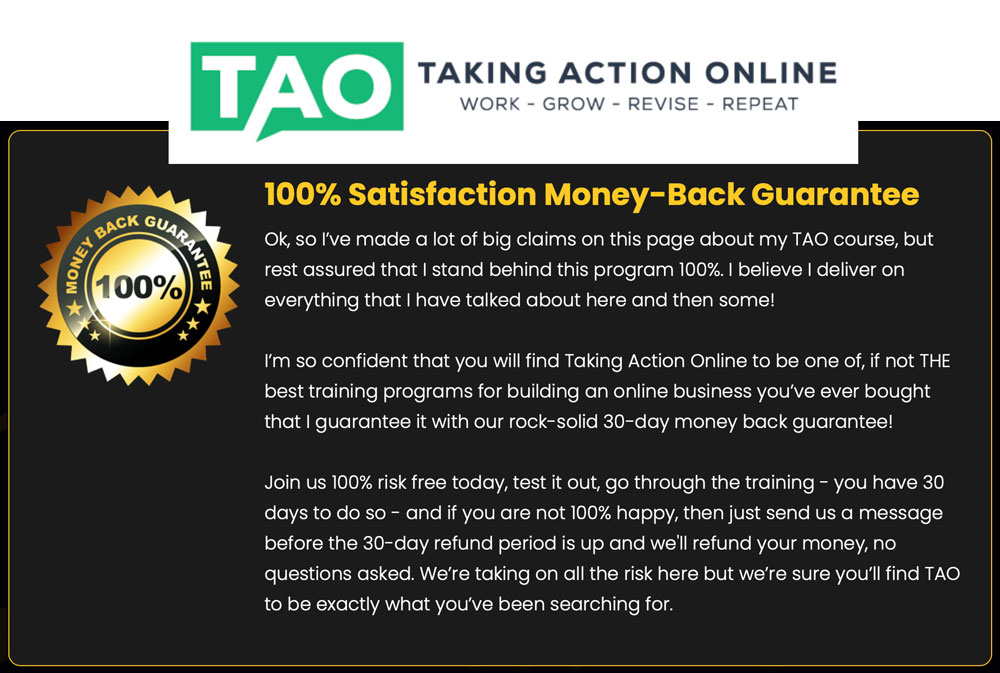 You can try out the paid premium version for 30 days.
If you don't like what you see, request a refund before the 30-day refund period is up.
He will refund your money, no questions asked.
So you have nothing to lose. And everything to gain!
Does Taking Action Online Have Affiliate Program?
Yes, Taking Action Online has an affiliate program.
However, it is a closed program by invite only.
Meaning not just anyone can join.
You have to meet specific requirements to then be asked to join the Taking Action Online affiliate program.

I am fortunate enough to have met the requirements and to be an Taking Action Online affiliate.
Learn more about what you have to do here.
Special AMI Bonus Pack for Taking Action Online
If you decide to upgrade to Taking Action Online 3.0 premium through our link here…
You will get instant access to our Special AMI Bonus Pack with our personal templates and checklists.
These will save you time and a lot of guessing because you'll see exactly how we structure our content to rank on page 1 on Google, and in the top results on YouTube.
You will be able to use the templates and cheatsheets with confidence because you know they work!
(And you will NOT find this bonus pack anywhere else!)
AMI Bonus #1 – My 4 Figure Blog Post Template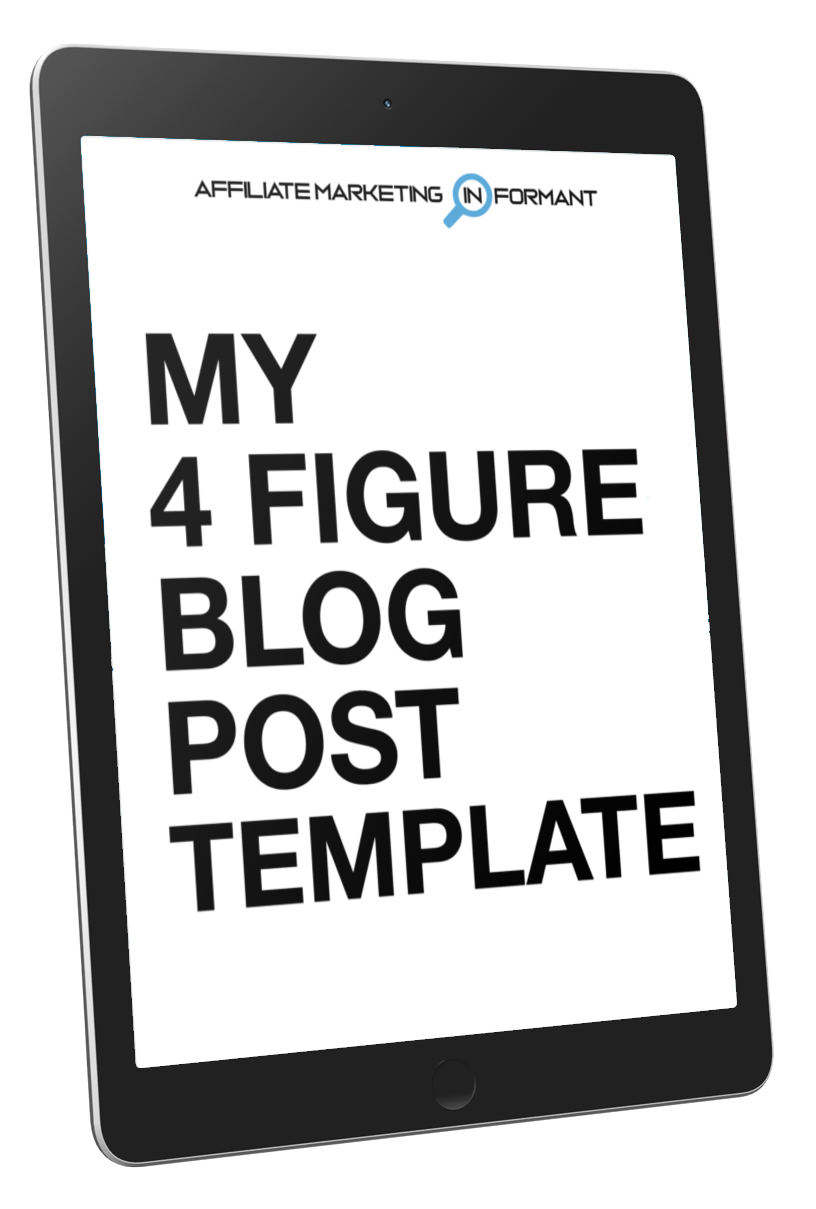 If you want to know how you should structure your review so that it provides the readers what they want, so you get what you want, then my personal Blog Post Product Review Template is for you.
This is the exact review structure I've used to make 4 figures from one product review.
AMI Bonus #2 – Our Personal On Page SEO Checklist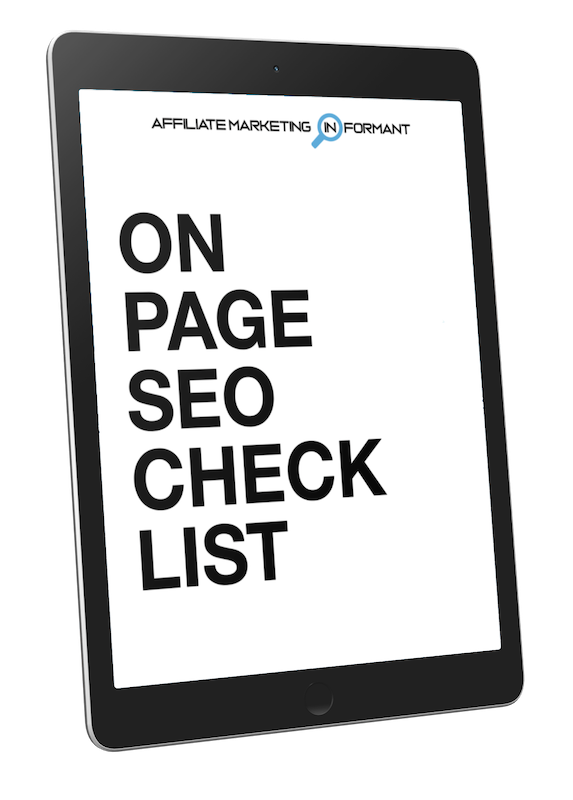 If you want to know how I get my blog posts ranked on the first page of Google search results (so you can copy my exact steps), then my personal Blog Post On Page SEO checklist is for you. 
These are the exact same steps I've used to create 4 figure product reviews, over and over again.
AMI Bonus #3 – Our Personal YouTube Ranking Guide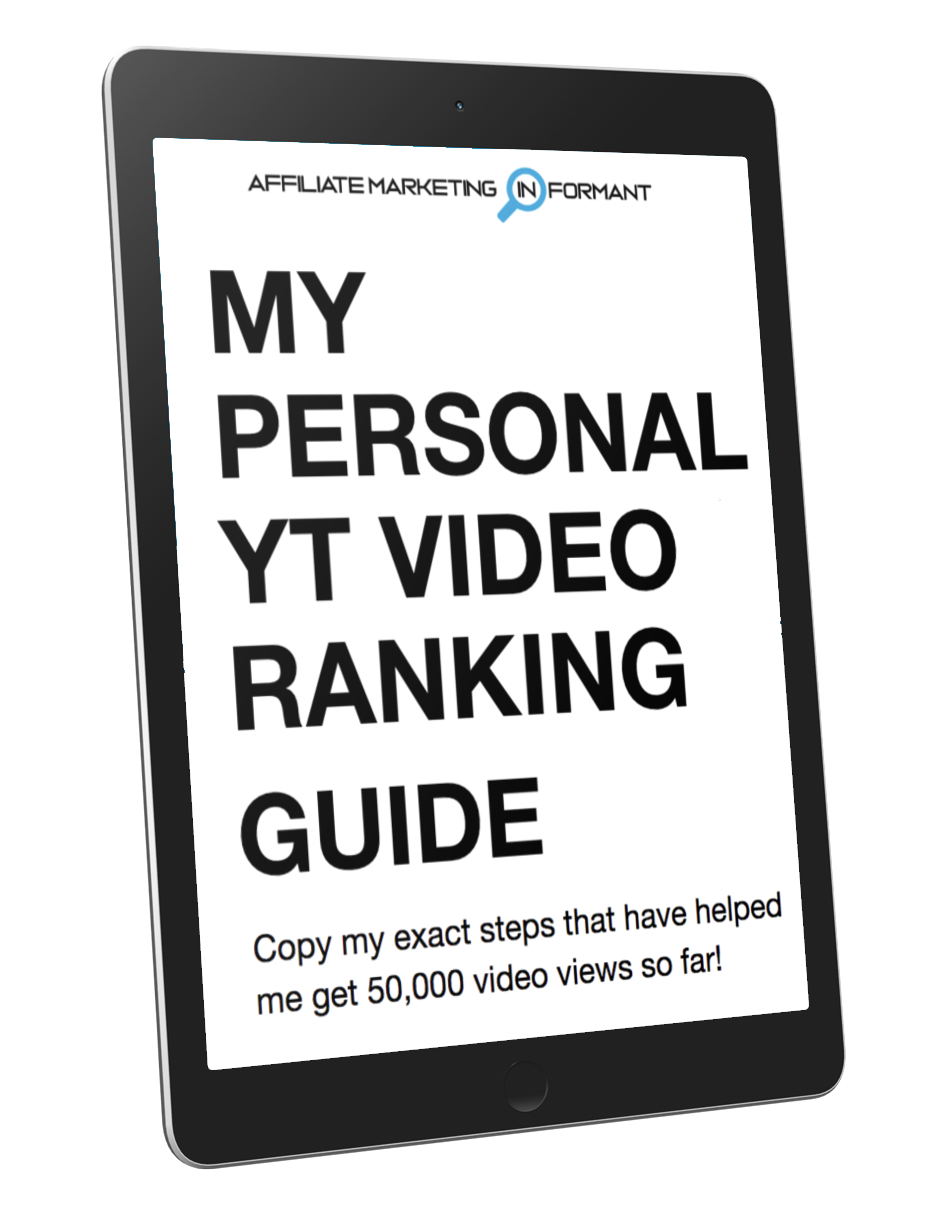 If you want to know how I get my videos ranked in the top results of YouTube search results (so you can copy my exact steps), then my personal YouTube video ranking cheatsheet is for you. 
These are the exact same steps we use to optimize every YouTube video we publish to our YouTube channel. This exact 25 page guide and checklist has helped our videos get 72,000 84,100 views (and growing everyday)!
Click Here to Build Your Business On A Budget With Free Traffic!
The Best Way to Buy Taking Action Online Today
If you haven't heard of Taking Action Online before, here's the best way to buy TAO 3.0
Check out the quality of Taking Action Online for yourself
Get instant access to the step by step action plan
Start setting up your affiliate business today

Get instant access to bite size micro-strategy courses with PLR rights

Monthly jumpstart workshops covering hot affiliate topics
The template vault to catapult your content game
Our personally used templates and cheatsheets
Enjoy new fresh content every month
Get it before the next price increase!
So don't wait to decide whether this is right for you.
Or you may be too late.
Click Here For Immediate Access To 20 Step Action Plan, 100% Spam Free Community With Priority Support, 24/7 Live Chat Support For Immediate Guidance, Strategy Guides For Implementation Acceleration, A Community Of Marketers Who Cares, Interactive Checklists For Fast Implementation and Proven Success Stories & Proven Credibility
Got Questions?
Just comment below.
I'll be more than happy to help you out.