In this Digistore24 tutorial, I'm going to show you how to earn $345 per sale from Digistore24 in a really hot niche right now!
Digistore24 Tutorial Step by Step
How to Earn $345 Per Sale!
Watch the video below to see my step-by-step video tutorial and walkthrough.
Read the post below for a full written tutorial to refer back to as often as you need.
(Even print this out or save to your desktop to make finding it easy peasy.)
Step 1: Sign up to Digistore24 as an Affiliate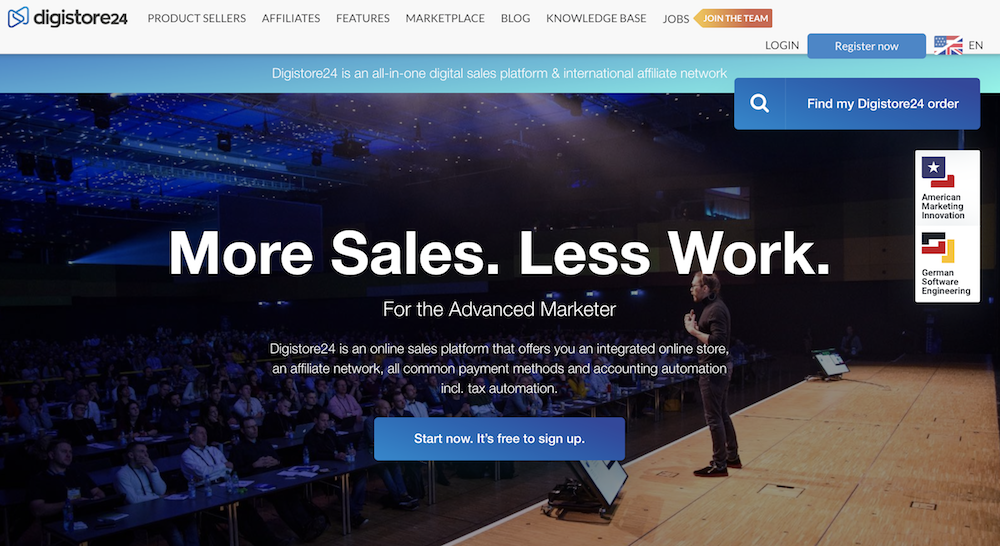 If you need step-by-step instructions on how to set up your account correctly so you get paid, then go check out my Digistore24 Affiliate Marketing for Beginners Guide.
I show you the best way to get paid from Digistore24 and tell you if need to provide a business tax ID (or not).
Quick Tip #1
BUT, I'm going to show you a real quick tip right now.
You don't need to have an account OR be logged in to see all of the Digistore24 offers right now. 
Just go to: https://www.digistore24.com/
Click on Marketplace
You can see all the products for yourself, before you sign up! 
But keep in mind, you WILL need to have an account to actually promote any of these products as an affiliate to make "affiliate commissions".
Step 2: Get Your Affiliate Link for Digistore24 Affiliate Product
The product you are going to choose is Cryptocurrency Offer by Keystone Investors Club.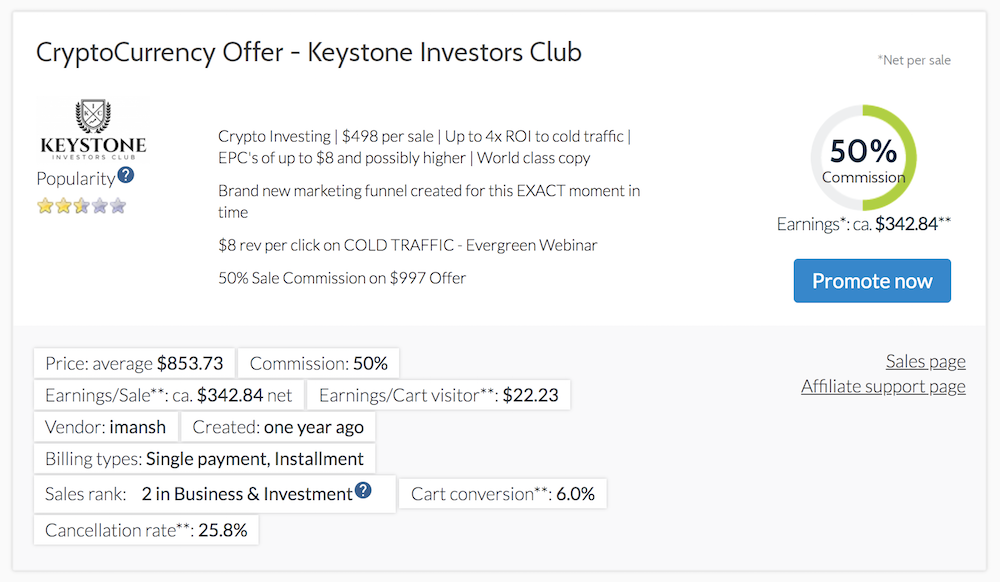 This Cryptocurrency offer by Keystone Investors Club is a cryptocurrency investing program.
It is also one of the Top 10 Products to Promote on Digistore24 right now. 
Cryptocurrency offer by Keystone Investors Club is best for:
Male
​40+
​Right wing, conservative, or libertarian political lean
​Wants to make money through investing
Cryptocurrency is a Hot Topic Right Now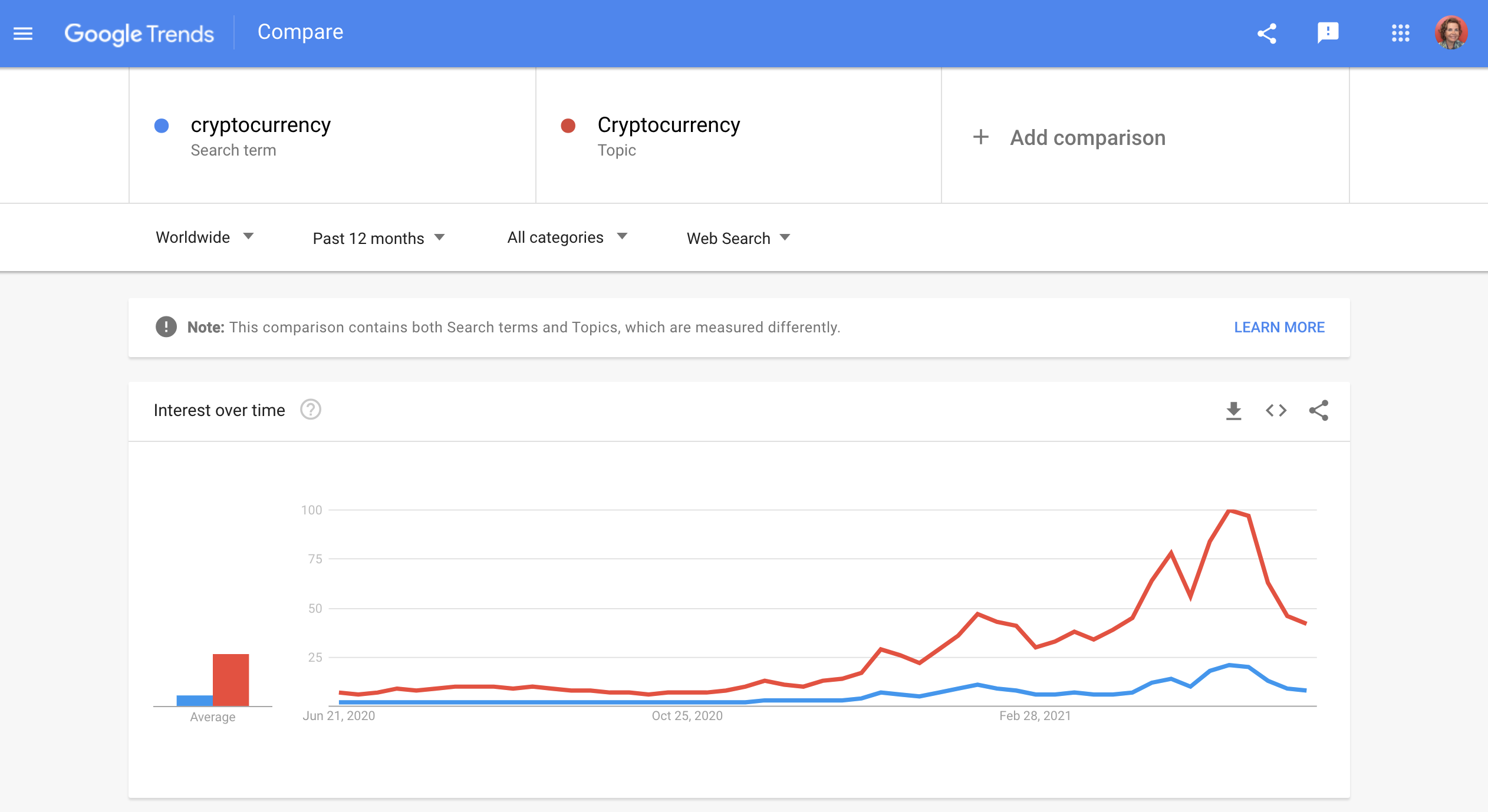 Google Trends shows that cryptocurrency is a trending topic and search term right now.

Jaaxy shows that cryptocurrency gets 246,354 searches a month at the time of this post!
Get FREE keyword searches with Jaaxy here by using my link.
Now HERE is where the fun part comes in!
This is how the money can really start adding up and make you loads of affiliate commissions over time. 
You can make $345 EVERY TIME someone buys this product based on your recommendation through your affiliate link.
How Quickly a $345 Commission Adds Up!
Get 100 people interested in this offer to click on your affiliate link and say 1 person buys this product, that one sale becomes $345 for you.
Get 1000 people interested in this offer to click on your affiliate link and say 1% of those people buy, that would be $3450 for you.
Get 10% of those 1000 people to buy from your link, that would be $6900 for you.
Can you see how this ONE commission sale really starts to add up, the more sales you make? 
Step 3: Create a Product Review Video of Your Affiliate Product
In this case, you will create a product review for the Cryptocurrency Offer by Keystone Investors Club.
Don't know how to create a review?
Just follow this handy format below.
Product Review Format
These are the things you can talk about and show in your product review of CryptoCurrency Offer Keystone Investors Club.
Introduction to the product
Quick summary of what product does and how it helps you
Tutorial and demo of how the product works
Pros of what is good about the product
Cons of what is not good about the product
Conclusion of whether the product is worth your money or not
Use these 8 formats to help you structure your content. (For FREE of course :).
Do I Need to Buy the Product to Review?
Now it IS recommended you USE the product to give a full, honest transparent review.
This ensures that you provide a review that one else can offer because anyone can tell you what the sales page says.
But not everyone will take the time to show inside the product which is what will set your review apart from everyone else's. 
Now I hear what you are saying.
You're saying,…"Kim, how do I review the product if I don't buy it?" 
Well first off, any product you buy to review is considered to be an investment in your business.
And Investments in your business can actually pay you back your cost and more!
So if investing in yourself and the products you need in your business scares you, then don't go into online business for yourself.
Just continue working for someone else. Because they are the ones that pay for the tools you need to do your job. 
Affiliate Pro Tip #2
Secondly, here's an affiliate pro tip.
This tip can actually get you access WITHOUT paying for the product. 
The tip is called "Requesting Review Access".
This is a process where you can reach out to the vendor and ask them if they will give you "review access" to the product.
Product owners will typically create a review access account to allow others to review their product in exchange for traffic to their product.
This special access would allow you to demo the product and give a real good quality review without paying for it.
To request review access, you simply:
Reach out to the product vendor. You will find their email address on the affiliate support page.
Send them an email requesting review access if possible.
Explain that you want to give an honest review of the product and would appreciate review access to help you do that.
Want to steal my email swipe for requesting review access?
Download this FREE Digistore24 Cheat Sheet and GET an email template for you to just copy and paste!
Now keep in mind…review access is not guaranteed.
Beginner affiliates may have a harder time getting review access because they do not have any proof of sales.
BUT now that you know Review Access is a thing, it DOES NOT hurt to ask 🙂
How to Create Your Product Review Video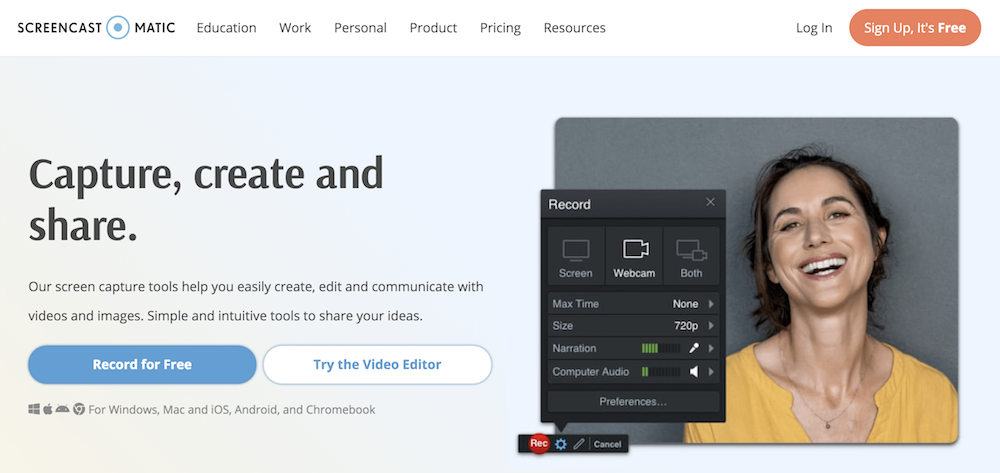 To create your product review video, you can use an inexpensive tool like Screencast-o-matic.
This is the same tool I use to make ALL of my videos for my Affiliate Marketing Informant YouTube Channel.
And they DO have a free account to get started.
Keep in mind you will have a watermark on all of your videos created with the free account.
BUT don't let the watermark stop you if you can NOT afford $50 for the entire year.
(Ideally, spend the money if you can… $50 bucks for the entire year is really cheap but the software is actually really good.)
This was one of my first videos that I created with the free Screencast-o-matic account.
It has the Screencast-o-matic watermark in the corner. And it's gotten 326 views.
So don't think, that just because your video has the watermark on it, it won't rank or get any views.
You can see from my example, a good quality video still works (even with a free account watermark)!
For long-term professional growth, it IS recommended that you upgrade and not have the watermark on all videos at some point.
Get your FREE Screencast-O-Matic screen recorder account here by using my link.
Publish Your Product Review to YouTube
Once your product review is recorded, post it to YouTube. Be sure to put your affiliate link in the video description.
The easy way to format your description is to copy one of our product review descriptions and reformat it for your review video.
DON'T steal my description, my content, my words.
Just use my description as a tried and true template and framework for you to quickly and easily adapt it to your product review. 
Need more direction on how to set up your YouTube Channel and make videos?
Download this FREE Digistore24 Cheat Sheet and get helpful free training on how to set up your YouTube Channel and create YouTube videos that people will want to watch (and that will get you views and traffic to your affiliate links!).
Step 4: Find More Helpful Content Video Ideas
Now that you have the product review with your affiliate link, you find more content videos that will help educate people on this topic.
To find these content ideas, you can use TubeBuddy to find 20 different keywords you can make additional videos about.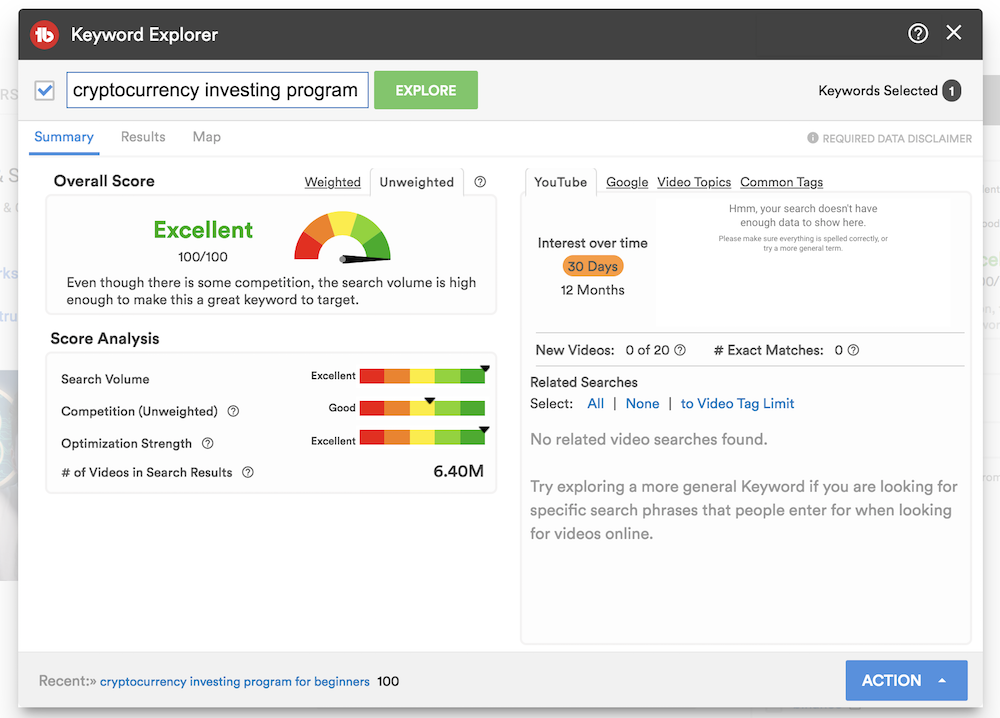 In each additional video description, you will link to your affiliate offer AND your product review. 
This helps you create content that can get traffic and drive traffic to your affiliate offer to help you make sales.
Get your FREE TubeBuddy keyword research tool by using my link here.
How to Find Good Keywords to Target
Start out by exploring the cryptocurrency keyword and see what long-tail keywords are not too competitive and you may have a chance to rank for.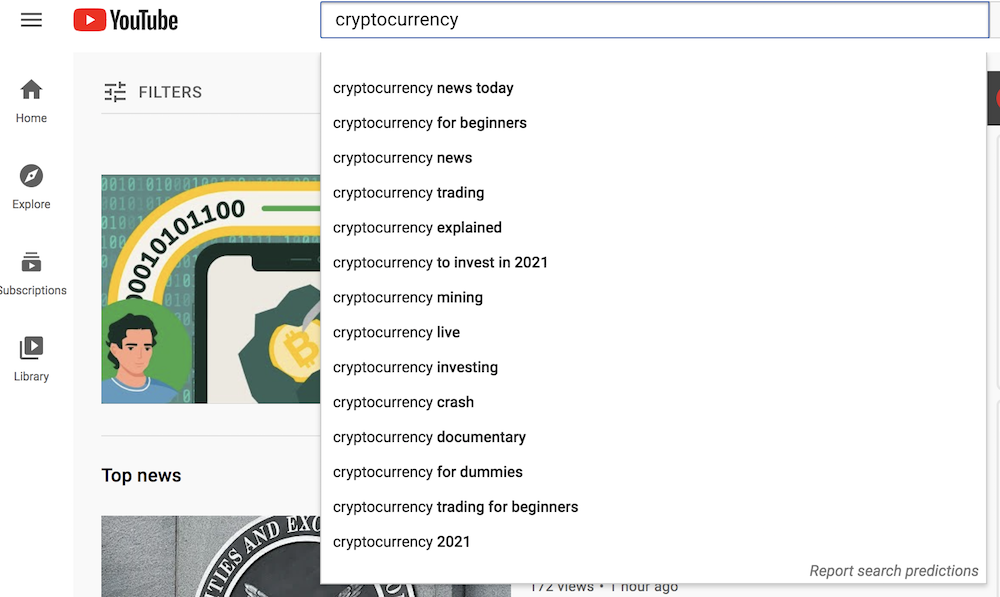 Add them to a Google sheet like this one here.

Good Cryptocurrency Keyword Examples to Make Videos About
cryptocurrency for beginners 2021
cryptocurrency trading for beginners 2021
cryptocurrency trading course for beginners
cryptocurrency trading beginners guide 
cryptocurrency investing program for beginners
Step 5: Create a Video for Each of Your 20 Keywords
Now you will create a video about the topic of each keyword you wrote down. 
This step is really important BECAUSE this is how you will drive traffic to your product review and your affiliate offer. 
This is exactly what I would do. And these are the EXACT steps I have done in my niche of affiliate marketing.
My successes with Affiliate Marketing Informant YouTube Channel are from following these exact same steps as laid out here.
Need more training on how to drive traffic to your affiliate offers?
Download this FREE Digistore24 Cheat Sheet and get MORE helpful FREE training on free traffic sources you can use to get traffic, leads and sales!
I hope this Digistore24 tutorial helps you out!
The only missing component is you putting these steps into action!
What are you waiting for?
Now, I can NOT guarantee you will make any money. But I can show you the way, the same way that works for me 🙂
Got Questions?
Just comment below.