Valentine Marketing Ideas For Affiliate Marketers
Today is Valentine's Day 2019! Here are creative Valentine marketing ideas to capitalize on this holiday.
February 14, 2019. In the Life of An Affiliate Marketer.
Capitalize on Valentine's Day with these Valentine Marketing Ideas…
Today is Valentine's Day!
An americanized day to go buy your special someone a valentine's day card.
So Hallmark and retail marketers can make A LOT of money off of you. #speakingtruth
Valentine's Day was originally a religious holiday celebrated by the Western Christians.
But you know us Americans, we gotta find a way to monetize this day…
So today is the day that businesses bring their best Valentine's Day marketing ideas.
And as an affiliate marketer, you should be no different.
You should always look for creative ways to build your brand.
Ways to capitalize on popular holidays and events.
And one way to do this…
Is to incorporate these holidays and events into your affiliate marketing campaigns and business.
It is easy to design a campaign that can be used across your business website, social media and email.
And ultimately, hopefully make a few sales : )
So, why not do something for Valentine's day?!
I jumped on the Valentine marketing ideas bandwagon.
Here is the campaign I did…
I HEART Affiliate Marketers
For Valentine's Day 2019, I created a valentine marketing campaign called: "I HEART Affiliate Marketers".
For the marketing part, I created:
1. Short blog post on 20 Reasons Why I Heart Affiliate Marketers.
2. Custom image in Photoshop with a free image from PicJumbo.

3. Custom sidebar image linked to my blog post: 20 Reasons Why I Heart Affiliate Marketers.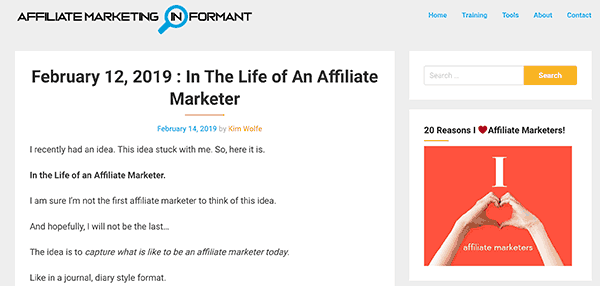 4. Facebook Cover Photo and profile pic for my Affiliate Marketing Informant Facebook page.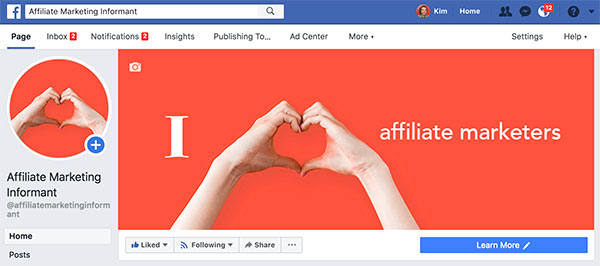 5. Blog Post on Wealthy Affiliate.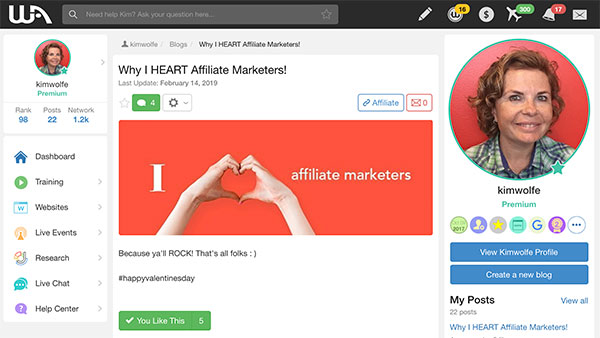 I just posted an the same image used for Facebook Cover photo.
I did not include a link to my website because self promotion is not allowed on WA.
And that is it.
I plan to leave the sidebar banner up for the entire month of February.
Because I can : )
For another Valentine marketing idea, here is what Christina Hills did.
How to Create Cool Graphics Webinar
Christina sent an email promoting her webinar for making cool graphics.
The email included this Valentine's day image below.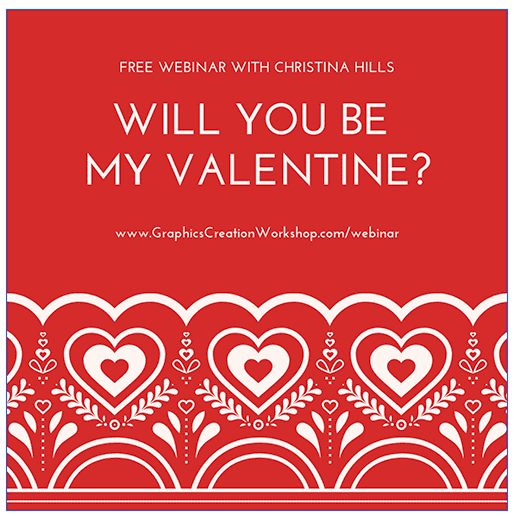 Christina uses affiliate links to recommend website themes and hosting services.
I am surprised that I did not see more valentine marketing ideas from other affiliate marketers.
Will you be my Valentine?
Sincerely,
In the Life of An Affiliate Marketer