Would you like to know how to get Provely for free?
There is a way.
If you don't know what Provely is, then read this first to learn more.
Then I'll cover how to get Provely for free in more detail below too.
Post Contents
Watch this video here. I show you step by step.
Then refer to the rest of this post below to read each step.
Affiliate Marketing Introduction
Now, if you have no idea what i'm talking about…
Let me introduce you to affiliate marketing.
Affiliate marketing allows you to get a percent of all sales that you refer.
How Affiliate Marketing Works
Today in 2022, here is how affiliate marketing works today.
Your sales are tracked through links online
You get links that have your own affiliate ids
The product can track when you send sales versus another affiliate
You send traffic to your links
Someone buys through your affiliate link
You get a percentage of the sale as an affiliate
Number 1 Rule for Affiliate Marketing Today
Before I get to that though…
Let's review the number one rule for affiliate marketing today in 2022.
And that is to, "Do the right thing when it comes to promoting products as an affiliate marketer."
Unfortunately, we have affiliate marketers today who will promote anything and everything, regardless of whether it's good for you or not.
Please do not do this.
The right way to do affiliate marketing today is to actually use the product or do a lot of research before you actually recommend them to anyone else.
Why?
Because everyone has to work hard for their money. When you encourage someone to buy something you are recommending, they are spending their hard-earned money with you.
So when you do affiliate marketing in a way where it's just all about you – making a commission in no regards to whether actually the product is actually good for the person or not.
This behavior will tarnish your brand and hurt your reputation.
And WILL prevent you from making continued affiliate commissions and growing a long-term sustainable business online.
How Affiliate Marketing Works with Provely
Here is how we did it.
Here is how we ended up getting Provely for free by using affiliate marketing.
I bought Provely.
Susie reviewed it. And gave it thumbs up!
I joined the Provely affiliate program.
I put Provely pop ups on our landing pages.
I include Provely affiliate links in our content about Provely.
Someone bought Provely from our affiliate link.
Our affiliate commission paid us back for our initial investment.
We're going to start from the beginning.
Why Recommend Provely as an Affiliate
The reason you would recommend Provely is this.
Provely allows you to add popup social proof notifications to any website web page or blog page you own.
The reason this is important is because these notifications are known to help increase conversions.
A conversion is when someone comes to your web page and they take the action that you want them to do.
The action could be to:
buy a product like Provely
sign up for free training
sign up for a webinar
Anytime you have these types of notifications, you are providing social proof that other people are buying or signing up for the same product.
This kind of adds an additional layer of trust and confirmation that this is working for other people, and could work for the person who's considering taking action too.
Provely is a good option for anyone with a website, blog or landing pages.
Provely benefits:
online marketers
business owners with websites
agency owners
web designers
freelancers
gig'ers
Our Own Provely Examples
I bought Provely so Susie could review it and give an honest opinion of it.
She gave Provely a thumbs up.
So, I added it to a few of our landing pages. Here's what they look like.
Here are some real-life Provely examples on how we are currently using Provely right now.
Provely Example 1
This is the Provely Live Conversion notification.
You can see the notification in the bottom left hand corner.
This notification informs anyone viewing the page that other are signing up for this training too.
Provely Example 2
This is the Provely Live Visitors notification.
This notification shows you how many other people are viewing this page.
You can customize this message to say whatever you want.
My message is saying that other people are considering buying this product as well.
Related: 8 Real Life Provely Examples
How to Get Provely for Free
This is how you get Provely for free.
1. Buy the product First
It's best practice to make sure Provely is good quality (and worth peoples' money) before you recommend it to anyone else.
The easiest way to know if a product is good or not, is to buy it. And try it.
The basic plan for $47 one-time payment is good enough for reviews.
You don't need any other plan if you are just going to use on website.
2. Request to become a Provely Affiliate
Now, in order to get Provely for free is to request to become a Provely affiliate.
When you become an affiliate, you will earn 50% commission of every sale you refer.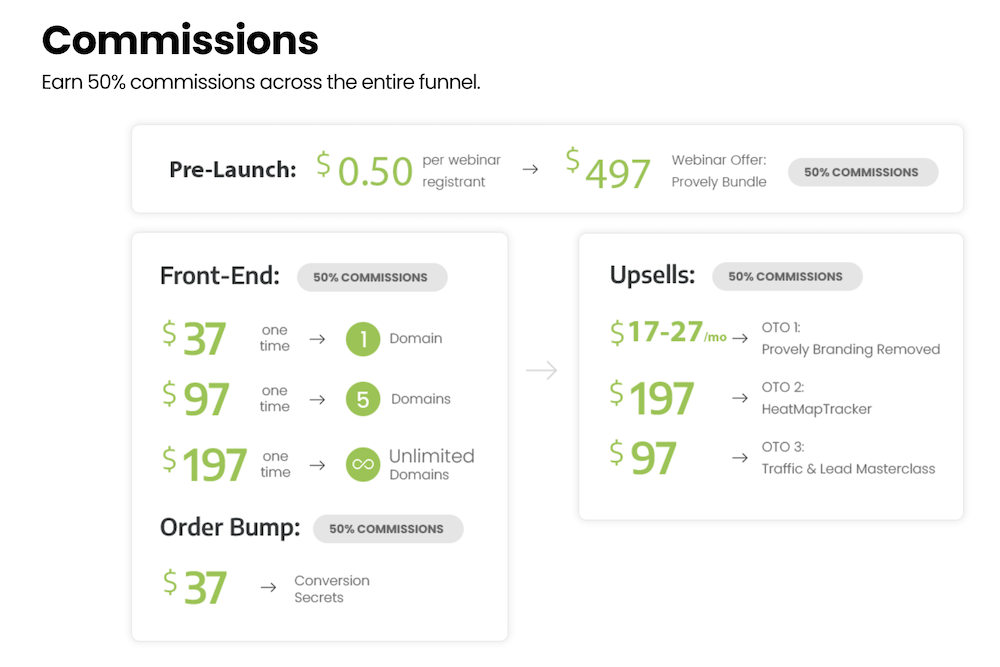 Typically, when someone buys a front-end offer, they will see additional offers as well.
So, if someone buys the additional offers, you get commissions of those sales too!
I created a separate post and video to show you to request to become a Provely affiliate, step by step.
Related: How to Join the Provely Affiliate Program (Step by Step)
3. Grab Your Provely Affiliate Links
This is what it looks like when you approved as a Provely affiliate.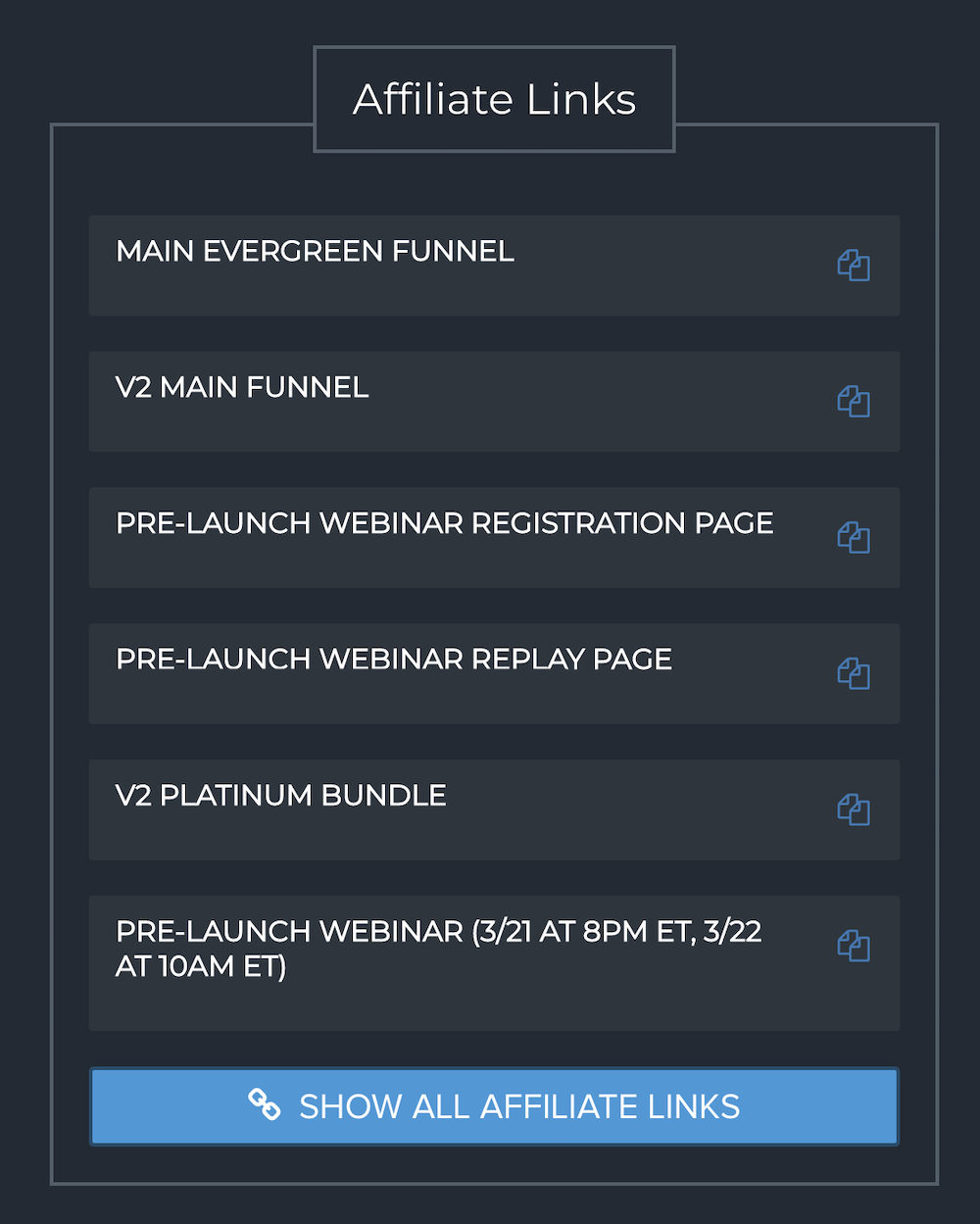 You will have access to affiliate links that are unique to you.
4. Sell Two of Any Plan to Get That Plan Free
You need a number of sales in order to get your money back for what you spend on Provely.
Here are the numbers you need to hit in order to get Provely for free.
Provely has three different plans with 50% Commission.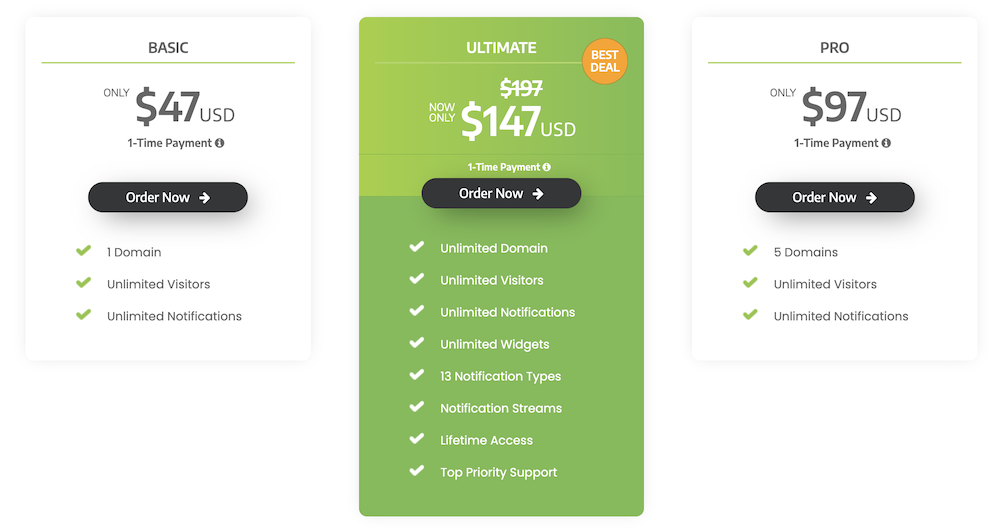 Sell just two of any plan to get that plan free!
2 x $47 = $47 Commission
2 x $97 = $97 Commission
2 $147 = $147 Commission
5. Get Traffic to Your Affiliate Links
The last and final step of making this all work is to get traffic to your affiliate links.
This is the only way to get the sells you need to get Provely for free.

It is as simple as telling others about this amazing product and putting your link out there.
However, most new affiliates struggle to get traffic in the beginning.
This Ultimate Affiliate Action Plan will show you exactly what you need to know.
Thanks for reading!
Got Questions?
Just comment below. We'll reply 🙂