If you haven't heard of BEECovers, you should check it out. In this article, I'm going to show you how to create an ebook cover for affiliate marketing like a Pro! You can use BeeCovers Design templates yourself, without having to spend $15 – $50 just for one professional designed ebook cover.
What is BeeCovers?
BeeCovers is a design toolkit that allows you to create professional-looking ebooks, lead magnet images, magazines, and video ads.
BeeCovers provides you with 500 templates for:
Hard Paper Book Cover Designs
Book and Magazine Mockups
Kindle Cover Templates
eBook Designs
Video Marketing Ads
Magazine Layouts
Social Media Banner Ideas
Flyer Designs and more
BeeCovers was originally created for Amazon book authors and self-publishers. But the designs can also work well for affiliate marketing.
I personally bought BeeCovers to save myself $15 – $50 per cover design.
With these designs, I don't have to hire a designer on Fiverr every time I need a professional ebook cover.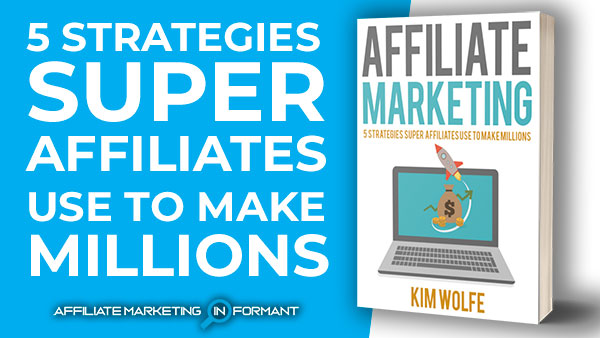 With the hard book cover designs, you can create a professional 3D ebook cover to promote your lead magnet.
You can use the book cover image to link to your email capture page, have people subscribe to your email list, send them a free digital ebook and helpful affiliate solutions that solve their specific problems.
You can also use the book covers in your own graphics to promote your posts, videos, and more. The creative possibilities are endless for you.
Learn more about by watching my BeeCovers Review.
Now, let me show you exactly how this works! Step by step.
Know Before You Buy Important Requirement: BEECovers designs require either Adobe Photoshop or Microsoft Powerpoint. (Some designs require Photoshop, others require Powerpoint.) DO NOT BUY BEECovers if you do not have both of these programs. The book cover design used in this demo requires Adobe Photoshop.
How to Create an eBook Cover for Affiliate Marketing with BeeCovers
In this video, I show you how to create an ebook cover for affiliate marketing. I personally create a book cover to use on my affiliate marketing blog to promote my lead magnet.
I used a book cover design from BeeCovers to make it look like a hired a professional designer from Fiverr, without spending the money 🙂
Here are the written instructions, step by step.
Step 1: Purchase BeeCovers Front-End Offer
In order to get access to these professional designs, you must buy BeeCovers.
You can start with the BeeCovers front-end offer that costs $37. This design used in this demo is included in the front-end offer.
Step 2: Download the BeeCovers Book Cover Template
After you purchase Beecovers, you will receive a link to access the templates.
This is your thank you purchase page. This page contains the links to download your templates.
Access steps:
For my specific example, here's how to access the BEECover template I used:
Choose Download Part #1
[BEECOVERS-FE] #1-CreateSpace Book Cover (.PSD).zip
AffiliateMarketing.psd
Download steps:
Choose to download on your computer or to your own dropbox account

Note: You will download the entire set of book covers.
That's just how it works…
Step 3: Open Book Cover Template in Adobe Photoshop
It's important to identify the fonts the template uses.
If you do not have the font used in the design downloaded on your computer, you will see an orange warning sign on your text layer.
This means the font is missing and you need to download.
Steps to identify which font you need to download:
Open your downloaded template in Photoshop
Open the front folder
Click on a Text Layer that has the orange warning symbol
Select the text to see the font name you are missing
Close the book cover template file
Step 4: Download the Design Fonts
Otherwise, you will be forced to choose another font to replace the missing font with.
Watch the video to see this in more detail.
I intentionally open the book cover template first (without the fonts installed) so you can see how to fix this.
How to download the fonts:
Go back to the asset download page
Choose Fonts & Tutorials
Download the zipped font files to your computer
Unzip the file that has your needed font
Install the needed font on your computer. Note: Mac users: install fonts in FontBook.
Close Photoshop
Reopen Photoshop
Reopen the book cover template file
Click on a font layer to confirm you're good
If the font is installed on your computer, you will no longer see the orange warning sign. And you will be able to edit the text without being prompted to choose a replacement font.
Step 5: Edit Book Cover Template in Adobe Photoshop
The BeeCovers book cover template has a front, spine, and back. For this exercise, I only want the front. 
I will edit the cover to only include the front. Then turn the front cover into a 3D book image to promote my lead magnet.
Edit steps:
Crop out the spine and back cover. Just keep the front design. 
Resize to your size preference. Mine is US Letter: 8.5 x 11
Move objects around as needed to fit in your new size
Step 6: Customize Your BeeCover Front Book Design
Here's where you customize the book cover to your specific needs.
Customize steps:
Change the text to suit your needs for your ebook
Change the name to your name as book author
Example:
Affiliate Marketing
5 Strategies Super Affiliates Use to Make Millions
Kim Wolfe
Step 7: Save Your New eBook Cover Design
Save cover as jpg or png file to your computer or to Adobe Cloud.
Step 8: Create a 3D Book image with DYI Book Design
Here's another fun step.
You can really bring your new ebook cover to life by making it 3D.
And this process is super easy with a completely free tool.
Steps to make your cover into a 3D ebook:
Go to DYI Book Design – Completely free software online. No download required.
Choose the book option you like, e.g. 3D book options, digital tablet or phone
Click Next
Choose browse and select your cover design you just saved from Photoshop
Click Upload. This will add your ebook cover image to the preview. 
Click Next
Then download your 3D book cover in png or jpg format
Crop your 3D book cover in Photoshop or image editor. It will have extra white space you don't need. 
Important Note: If you choose a book cover design that has a spine, the sidebar to the left of the cover, you will have to create and upload a separate image for the spine. So you will create and upload two images: cover and spine. 
Done!
You didn't have to hire a designer from Fiver. You just created your ebook cover for affiliate marketing all by yourself.
(With the help of the professional BEECovers book templates designs.)
Now your ebook cover is ready for promotion.
Add your new ebook cover design in your website sidebar, on your email optin page, etc. 
Optional additional steps:
If you are putting your ebook cover design in your sidebar, resize your ebook cover design. Make it smaller to reduce file size for load time in sidebar.
And that is how to create an eBook cover for affiliate marketing with BeeCovers design templates.
If you like this post, click the link below to buy BeeCovers templates for yourself.
Got Questions?
Just leave them in comments below.