This is how to create a website for affiliate marketing.
This guide will show you every step from beginning to end.
You will learn how to create an affiliate marketing website the right way.
You will also learn:
What kind of website you need for affiliate marketing
How to set up your affiliate links
What affiliate programs you should use
What affiliate products you should promote
How to increase your affiliate commissions
But before we get into the actionable steps, let's review some basic affiliate marketing questions.
Do You Need A Website For Affiliate Marketing?
A common question from affiliate marketer beginners is:
Do I need a website to do affiliate marketing?
The answer is YES. You need a website for affiliate marketing.
There ARE ways to do affiliate marketing without a website.
However, in most cases, you will rely on other websites to do affiliate marketing.
Other websites like Facebook Groups, Twitter tweets, community forums that allow affiliate links, etc.
But the problem with relying on other websites is that you have to abide by their rules. 
Affiliate marketing has not always been appreciated in the past, so not all websites are open to affiliate marketers or affiliate links.
You risk getting your accounts shut down if you break their rules.
In today's online world, the right way to do affiliate marketing is to create and manage your own website.
Owning your own website gives you full control of :
How you build out your website
What affiliate products you offer
What marketing techniques you use
How you use affiliate links
What type of affiliate content you have
Creating your own website today is easier than you think.
Website building technology has come a long way.
When you create your own website for affiliate marketing, you increase your chances of being a successful affiliate marketer in the long run.
How To Setup An Affiliate Marketing Website
The simple key to setting up a website for affiliate marketing is to promote products tied to affiliate programs.
You simply embed your affiliate links on your website content pages, in product reviews, in your sidebar, and in your footer.
Then you use creative affiliate marketing strategies to drive traffic to your affiliate links.
The right way to create your website for affiliate marketing is to recommend specific affiliate products to specific groups of people.
You want to define your audience who has a specific set of problems.
Then use your target audience to narrow down the affiliate programs you join and the affiliate products you recommend.
Recommending relevant affiliate products to the right people will produce better results.
How to create a website for affiliate marketing the right way:
Research customer problems
Narrow down to a few categories of problems
Choose relevant affiliate programs that offer relevant products
Recommend relevant affiliate products that solve a particular problem for your target audience
How to create a website for affiliate marketing the wrong way:
Create a website first
Then figure out who the website will target
Then only promote affiliate products
The problem with the wrong way is that you build no trust with the audience so the constant promotions and hard sells do not work.
The right way will lead to more affiliate commissions which means more sales : )
Since we want you to have SUCCESS as an affiliate marketer…
Let's dig into the how to create a successful affiliate marketing website in more detail.
How To Create a Website for Affiliate Marketing – The Right Way
If we look at how to build an affiliate marketing website – the right way – a successful plan to follow looks like this:
Now, let's review each affiliate marketing step in more detail.
1. Find Good Affiliate Marketing Training
Affiliate Marketing Training is a must. I can't stress this enough.
Training is what will help make you successful as an affiliate marketer.
Why do you need training? To become a super affiliate!
Affiliate marketing has many components that are connected together. 
These components involve marketing, human behaviors, and online technical skills.
In order to achieve the success you want, all of these components require training and understanding.
If you look at other business professions, they all require training too.
Doctors don't just open a clinic and start treating your issues.
They go through years of training to become qualified to treat symptoms that affect your life.
Teachers don't just start teaching your children.
They go through years of training to become qualified to give your kids the best education to prepare them for being adults someday.
Affiliate marketing is no different.
However, people may perceive it to be different.
It may seem that affiliate marketing is not impacting people's lives, therefore it is not important to go through training.
But the reality is, affiliate marketing does impact people's lives. 
As an affiliate marketer, you recommend solutions to people's problems. You are influencing their buying decisions.
And people do not trust just anybody. 
People will trust a person or company who they think is qualified to make recommendations for them.
People trust people who help them make the best decisions for their life.
So YES. You should go through training while you build out your affiliate website.
And you should find the right affiliate marketing training.
Without training, you are less likely to succeed.
And if you do not succeed, you are more likely to quit affiliate marketing before you recognize the potential of online businesses.
So, the first step is affiliate marketing training!
2. Research a Problem To Solve
People have problems. We are talking hundreds if not thousands of problems.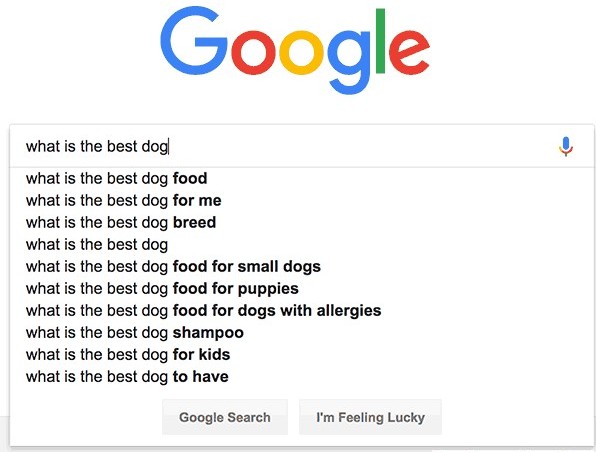 People look to solve these problems every day.
These problems vary widely depending on people's situations and needs.
A variety of problems can be:
What is the best dog food to keep my dog healthy
Which good security system to install in your house to keep your family safe
Which doorbell camera provides the best door security so your family knows who is at the door
How to find a job so you can provide for you and your family
How to make extra money to help pay those bills or vacation
Which car should you buy that will be dependable and safe for your family
What is the best toothpaste to use to clean your teeth
Who can pressure wash your house to make it clean and presentable
What are the best lunches to pack for your kid's school days
What is the last problem you had to solve?
For me personally, I recently solved these problems.
In the House Security Market:
What: Who can fix my damaged storm windows on the back of my house?

Why: I need to secure my house because there have been increased burglar break-ins near my house

What: What door product is best for securing doors from being kicked in?

Why: I want to prevent my door from being kicked in because the latest burglaries have been from kicked indoors

What: Who can install a door armor kit to secure my doors from break-ins?

Why: I need a professional to install my kit because I failed at installing it myself and messed up my door. Whoops.
In the Pet Care Market:
What: What are the best treats for my dog?

Why: I want to give my dog healthy treats because I want my dog to be healthy and happy.

What: What is the best chew bone for my dog?

Why: I need to find good bones for chewing because my dog likes to chew on things and a bone is better than my furniture!
Notice, how I did not present you with any solutions.
I just identified what my problems were and why they are important to me.
Then I did research to find the best solutions to my problems.
In every case, I used the internet to research solutions to my problems. 
This is why an affiliate marketing website can be a lucrative business.
People search online for solutions every day.
Your affiliate marketing website can be one of these places that offers solutions to these people.
So, start with a list of bunch of problems. You can even include the examples above.
The goal is to choose problems that you are interested in helping people with.
Interest is important because this will help with motivation and expertise in your subject area.
As an affiliate marketer, you want to become a trusted source for the solutions.
You do this by researching the topic thoroughly and finding the best solutions for your audience.
3. Define Your Target Niche
You continue to do research before you actually create an affiliate marketing website.
If a friend or family member asks you what your website is about, you need to be able to answer that question. 
If you cannot answer what your website is about, then you have not done enough research.
And how can you expect your website to be a success if can not define its purpose?
Before you start building, you need to define who your target market is. 
Defining you who will solve problems for, will help define what products you will recommend.
A niche is just a market of people who you are going to solve problems for. 
This group of people is looking to solve a similar set of problems.
Therefore, they will need similar solutions.
An example of a large niche is the pet care market mentioned in the problems above.
People with pets have needs and problems they need to solve. Constantly.
And people with different types of pets will have similar needs but the solutions will likely be different.
Pets need food. 

What is the best food to feed them?
What is the best dog food?
What is the best cat food?
What is the best cat turtle food?

Pets need to be cleaned. 

What is the best dog shampoo?
What is the best cat brush?
Who is the best dog groomer in-town?

Pets need health services, routine vaccination and care. 

Who is the best vet in my area?
What vet will treat my sick turtle?
Who can watch my pets while I'm out of town?

Pets like toys.

What is the best dog toy?
What is the best cat toy?
What do I need to buy for my turtle?
Examples of smaller niches within the pet care niche are:
People who own dogs. 

Dogs have their own specific types of food, grooming products, bedding, toys, etc.

People who own cats. 

Cats have their own specific types of food, grooming products, bedding, toys, etc.

People who own turtles. 

Turtles have their own needs with food, fish tanks, heat lamps, and water setups.

People who own guinea pigs. 

Guinea Pigs have their own needs with food, habitat, chew toys and spinning wheels.
For affiliate marketing, a website will essentially be your online store.
You will provide helpful information on a specific topic like dog pet care. And then offer a selection of solutions related to the needs of dog owners.
But you do not need to own those products. You just refer people to other places and companies 🙂
With good affiliate marketing training, you learn how to build your store like an inviting home or book store where people can lounge, be comfortable, hang out for a while and learn useful information and knowledge.
So, it is super important to have a clear audience of people with specific problems in mind, before you start building a website and promoting any affiliate products.
For more niche examples, read what is a niche in affiliate marketing with 20 examples.
4. Research Solutions To Recommend
Once you have figured out WHO you will help, then you can start looking for solutions.
You want to find solutions that will help solve these people's problems.
These solutions will be affiliate products or services that you can get commissions for recommending sales for.
But you are not ready to join affiliate programs yet. 
Your website needs to be created and live before you join programs.
You will be asked to provide your website address as part of the affiliate registration process.
So this step is about research. You want to research solutions to help plan the website design and content plan.
The best way to find solutions is to search the internet for the problems you are going to focus on.
Just search for problem in your search engine, e.g. Google, Bing, Yahoo, etc.
Then review the results on the first 2 – 3 pages
Research what solutions are offered and from who
Are the product recommendations coming from:
Giant retailers like Amazon, eBay or Walmart
an independent company that makes the product or service
or another affiliate marketer?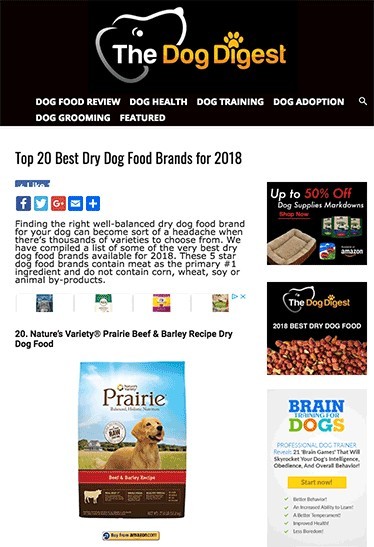 In The Dog Digest example, this is an affiliate marketing website.
This website is full of recommendations for taking care of dogs.
You will find recommended products for dog food, health, training and more.
Each recommendation links to an amazon affiliate link.
This button takes you Amazon so you can buy that product. This is affiliate marketing.
The Dog Digest doesn't make its own products.
They just recommend you to products on Amazon.
Amazon, eBay, and Walmart all have affiliate programs.
You can join any one of these retailers' programs and promote many different solutions from one company.
Many independent companies have their own affiliate programs or they offer their products through an affiliate network like ShareASale, Clickbank, CJ Affiliate and Rakuten Marketing.
Affiliate networks are great because they also allow you to recommend many different solutions from one company.
Managing just a few affiliate programs is going to be easier than managing 20.
Affiliate marketers can give you ideas on what solutions you can recommend.
Just like The Dog Digest website example above.
Then you can investigate the products and programs and decide which ones will be best for your audience.
Regardless of which affiliate program you choose, you do need to investigate the quality of the product solutions offered.
Then write down the affiliate programs you want to join.
Example:
You will register for these programs at a later step, once your affiliate marketing website is created.
Tips for affiliate marketing
If you wouldn't buy the solution for the proposed problem, then don't recommend it!
Start with 1 – 2 affiliate products.

The more affiliate programs you join, the more you will have to manage.
The idea is to start out small, learn what you are doing, work on getting traffic to your recommendations and then scale your online business.
5. Research a Good Website Domain Name
Before you can create a website, you will need to buy a domain name for it.
This name becomes the name or title of your website.
These are all examples of domain names for websites:
amazon.com
google.com
wealthyaffiliate.com
affiliatemarketinginformant.com
Choosing the right domain name is probably the most important step in creating your website.
Your domain name becomes:
the address to your website
the address people will type into their web browser
the permanent name for your website
the first impression for your website brand
the name you can't change without buying another domain
So, you should research a domain name before you buy it.
You want to choose a domain name that reflects what your website content is about.
And you will search for domain names that are available for you to buy.
Because domain names can only be owned by one owner at a time.
So your perfect name idea, may not be available.
For domain name ideas, you can use domain name generators like Name Mesh and Lean Domain Search.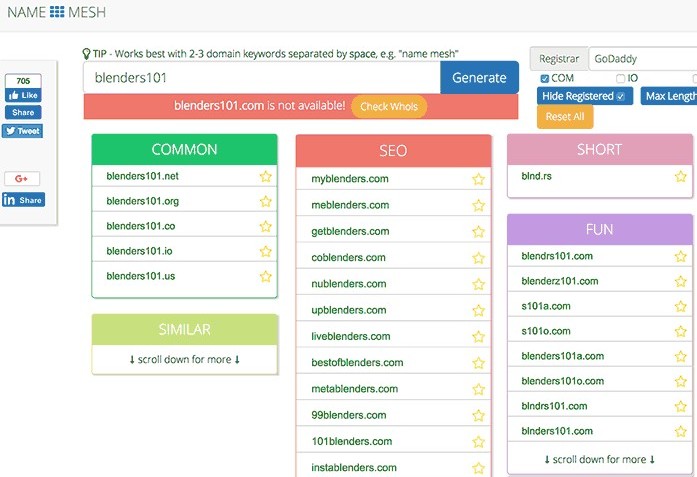 Do research to find that perfect domain that will be your permanent website address, name, and brand going forward.
Here is additional training on how to research and buy domain names:
Buy Your Domain Name
After you have researched your domain name and confirmed it is available, it is time to buy your perfect name.
You have too many options for companies to buy domain names from. Seriously.

This is a list of accredited domain registrars by the ICANN, the Internet Corporation for Assigned Names and Numbers.
I didn't personally count them but that list is LONG! 
There are easily HUNDREDS if not THOUSANDS of companies that you can buy domain names from.
You need to choose the right company for you to buy your website domain name from.
For affiliate marketing, you can buy domain names from Wealthy Affiliate.
Some other popular domain registrars today are
NameCheap
1&1
Bluehost
Hostgator
You can use the same company to buy a domain name and website hosting (next step). 
But you do not have to. This step is completely optional.
(Some affiliate marketers prefer not to put all of their eggs in one basket…)
I personally, buy all of our domain names from Wealthy Affiliate domains.
I like Wealthy Affiliate because I can easily manage all of our affiliate marketing websites from one place.
Learn more about website domains here:
6. Choose a WordPress Website Hosting Company
Once you buy a domain name for your website, you will need website hosting.
Hosting is required to have your website live on the internet.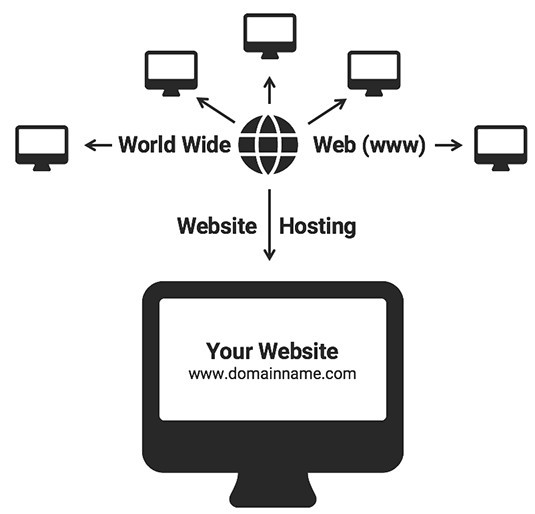 In order for someone to click on your website domain name or type it in their browser, the website has to be hosted on a server that puts websites live on the web.
As with domain name registrars, you can choose from many website hosting companies.
Most companies who sell domain names also sell website hosting and other related website related features.
So, you can buy hosting for your website from the same company as you buy your domain name.
Buying everything all of your website needs from one place makes it easier for you to manage.
Or you can use different companies to manage domains and your website hosting.
Some affiliate marketers like to use different companies to leverage different companies for a particular strength.
Example:
Buy a domain name for $0.99 from GoDaddy and host the website somewhere else.
But You Need WordPress!
Regardless of what hosting company you choose, definitely choose hosting for WordPress websites.
The reality is that you can use any builder to build a website. 
But the reasons you want to choose WordPress website builder over the other builders is:
WordPress is easy to use
Provides easy ways to add frequent content, i.e. blog posts
Doesn't require any coding knowledge
Includes 3000+ free and pre-built website designs, i.e. WordPress themes
Easy to add any website functionality like a contact form, i.e. WordPress plugins
This is why WordPress website builder and hosting are a popular choice among online marketers and affiliate marketers.
So much that WordPress powers 32% of the 200 million websites online today.
You can choose from website hosting companies such as Wealthy Affiliate, GoDaddy, NameCheap, 1&1, Bluehost and Hostgator.
You want to choose a company with quality WordPress hosting, a high percentage of website uptime and support.
You will be attached to this company as long as you host your sites with them.
If you ever decide to change hosting companies, you will need to move your sites from one hosting provider to another.
The hosting move process can be difficult and technical for some folks.
So choose a company that you think you can live with for a while.
Learn how to create a website with WordPress step by step:
7. Create Your Affiliate Marketing Website
Ok, now, here comes to the FUN PART!
Once you have bought your domain name and website hosting, you are ready to create your affiliate marketing website.
The actual website creation process will depend on the hosting company you choose.
Each company will have slightly different steps on how you go about creating your WordPress website.
But overall, the general idea is the same.
You create your WordPress website on the domain you bought.
How to Create a Website For Affiliate Marketing With Wealthy Affiliate
Here is an example of how to create an affiliate marketing WordPress website through Wealthy Affiliate.
1. From the Wealthy Affiliate Dashboard
2. Choose Websites > Site Builder 
3. Choose To Build Website On Your Own Domain

4. Choose Your Domain Name From the Dropdown list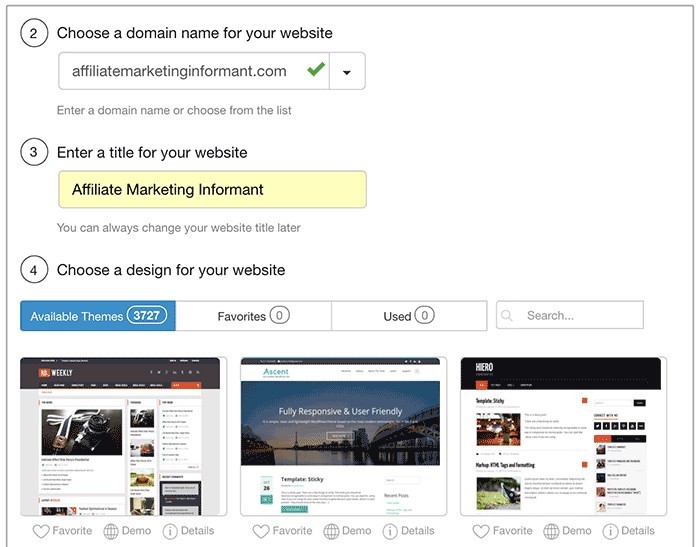 Choose your domain name that you would create your website on.
If you buy your domain names from another company, then you will have an extra step to configure your domain name to show up in Wealthy Affiliate.
This is why we prefer to buy everything from one place so it is easy to connect website hosting with domain names we have purchased.
5. Enter a Website Title
Enter the name of your website as your website title.
Example:
Affiliate Marketing Informant.
This title can be written out in normal words with spacing and will be used to help identify what your website is about in the search engine results.
6. Choose a Website Design
Choose a design for your website.
You can choose from 3000 free WordPress themes that will apply layouts and colors to your website. Instantly.
Don't worry about being too picky here.
Just pick a layout that visually that makes it easier for readers to absorb your content.
You can change your website design theme anytime.
With an easy click of a few buttons.
7. Click Here to Build This Site
Then you just click the green button!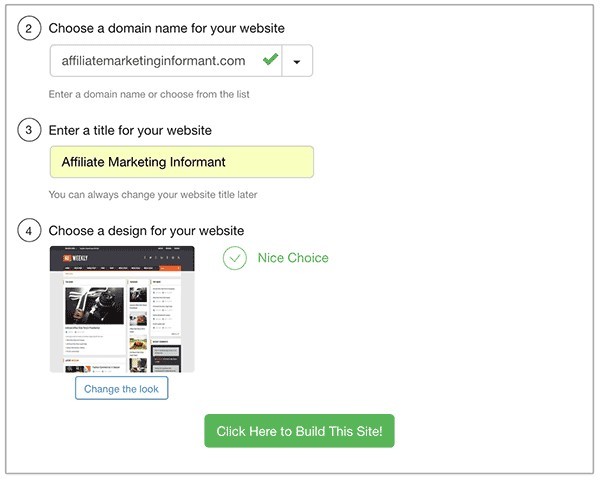 That's it!
And that is how to create a website for affiliate marketing!
In literally just a few steps!

Or better yet, just watch this video. Affiliate Marketer, Kyle, will create a WordPress website for affiliate marketing in 30 seconds.
8. Create Required Content For Affiliate Marketing Websites
Now that you have created your website, you need to add some basic required content for it.
There are requirements for affiliate marketing websites.
In most cases, you should add:
About Me Page
Privacy Policy
Affiliate Disclosure
The about me page helps people connect with you as a brand. You will explain who you are and why they want to help people with this particular topic.
The privacy policy and affiliate disclosure are required by the FTC, affiliate programs and advertising programs.
9. Join An Affiliate Program & Get Your Affiliate ID
Now you are ready to join an affiliate program or two.
You always need to have your website live before you request to join any affiliate programs.
You will usually be asked to provide a link to your website for the affiliate company to review.
They want to make sure you have a legit website before approving you as an affiliate.
As mentioned earlier, Amazon has a popular affiliate program called Amazon Associates.
Amazon is popular because you can recommend many related products from one company and get up to a 10% commission rate depending on which products you choose.
Click to Join and follow the steps for the affiliate program registration process.
When complete, you will be able to copy product links that include your affiliate ID.
This affiliate ID is what tracks the sale of the product or service to you, so that you get a commission for that sale.
An example Amazon affiliate ID looks like this: ?tag=lifinkaisty-20
You will use a full product link with the attached affiliate ID to include within your website content.
Example: 
You simply add this entire URL link to an image or text so a person clicks on it to buy your recommended product from Amazon.
10. Create a Website Content Plan
The beauty of affiliate marketing websites today is that they offer a lot of content and advice.
That is where you want to focus.
You want to create a content plan for your website.
The idea is to give people something to read and learn from while they are on your site.
So, you start by finding specific problems within your niche to write about.
Then you plan a writing schedule to start publishing frequent content to your site.
If you look at any affiliate marketing sites that you found in research, you will see they have tons of content.
They write about different topics and then create relevant solutions.
This is the next step for you.
Now, that you have created your website, you design a content plan to start building it out with content.
This content is what will keep people on your website.
This content is what will help bring people to your website.
The content is no different than having a store full of products.
You create a store
You add products to your store
Then you find ways to drive people into your store to buy your products
11. Focus on Ways To Generate Traffic To Your Website
Unfortunately, website traffic doesn't happen magically. You have to work on traffic.
This is where the word marketing comes in with affiliate.
To equal affiliate marketing.
Content marketing is one of these ways to generate traffic to your affiliate marketing website.
Getting your content ranked in search engines is another way, i.e. SEO.
Social media is another way.
Regardless of the ways, you need people on your website, reading your content.
Then hopefully, buying your solutions from your affiliate links 🙂
Check out this great video from website traffic guru, Neil Patel:
12. Commit 100% To Your Business
Affiliate marketing is an online business. A business is a business.
Businesses do not create themselves. People create them.
A business will take time, focus and dedication. 
And businesses take time to launch, grow and scale.
You may not even see sales or success for months, maybe even years. You are starting from ground zero.
Launching a business to sales is very dependent on what you recommend, who you recommend solutions to and how you find those people.
People don't just come to your business.
You have to find those people.
And bring them to your business.
If you want to become an affiliate marketer, then be prepared to stay committed to your business.
If you are looking for a get rich scheme, affiliate marketing is definitely not it!
Got Questions?
Just chime in below.
Affiliate Marketing Guide
Want more info? Check out the Affiliate Marketing Guide.