If you want to have a website, you will need to buy a domain name.
A website builder, domain name and hosting are the 3 main functional components that contribute to your overall affiliate marketing website design.
Although there are many companies you can purchase domain names from, this guide will explain how to buy a domain name from Name Mesh.
BUT. Before you buy, you should do the first step which is to research a good name.
You want to find the right name for your business. The permanent name for your website that you can live with, forever.
You want to avoid making mistakes that could cost you more money than you need to spend.
Once you have done your research, the second step is to buy the domain name.
You need to know what is available for you to buy because , you will need to buy it from a specific company referred to as a domain name registrar.
The third step is to buy website hosting which can be also be purchased from most domain name registrars.
Name Mesh is Not a Domain Registrar
You should understand that Name Mesh is just a domain name generator. It is not an actual domain name registrar.
Name Mesh just gives you ideas. But you do not buy your domain names from Namemesh.com. They do not manage your website domains for you.
So, you use Name Mesh for your research and discovery. Only.
You buy your website domain from one of the 7 domain registrars that Name Mesh is connected to.
Or you can choose other companies not connected to Name Mesh, such as Wealthy Affiliate.
You will choose the registrar to purchase from and then be taken to their website to complete your purchase.
So with this in mind…
How to Buy a Domain Name from Name Mesh
You can download this as a PDF, located at the bottom of this content.
1. Go to Name Mesh website
In your web browser window, go to Namemesh.com
2. Search for Name
Enter in the domain name or keywords you want into the search box, e.g. blenders life

Tips:
You can enter in words separated by a space
You do not need to enter the extension.

Namemesh will do it for you based on what is available.
3. Click Generate
Click the blue Generate button. This will confirm if your domain name is available and provide other name alternatives within the Name Mesh categories.
4. Check the results
Your .com domain name will show up if it is available.

5. Choose Domain Name Registrar
Choose which domain name registrar to buy domain name from. Just know, you will be attached this company for as long as you own your domain name.
The 7 registrars you can choose from are:
GoDaddy
Blue Host
iwantmyname
1and1
101Domain
NameCheap
123-reg.co.uk

6. Choose Register Now

7. Buy from Registrar
Depending on who you choose to purchase your domain name from, you will be taken to that company's website.
e.g. If choose to buy from GoDaddy, you will go to godaddy.com to complete your purchase.
And that is it. A pretty simple process on how to buy a domain from Name Mesh.
Which Registrar Should You Choose?
For us, we buy our domain names from Wealthy Affiliate.
We save money by buying domain names from Wealthy Affiliate because they include private domain name registration and unlimited emails with every domain.
Most other registrars charge additional costs for these two features.
And they have easy to understand pricing. We know what we are going to pay every year. There is no "too cheap price your first year" and "really expensive price every year after" promotional offers.
Compare domain name prices and features.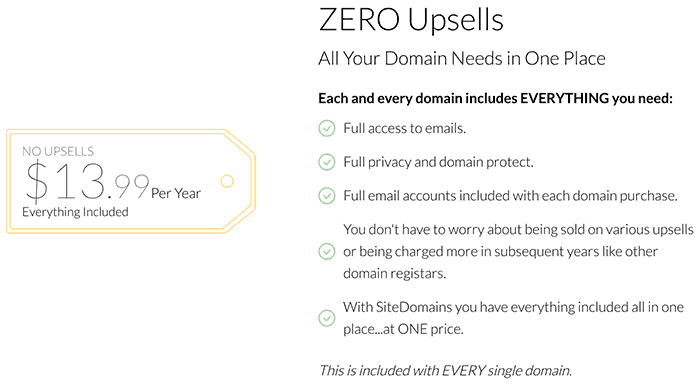 Wealthy Affiliate is an actual domain name registrar, website hosting provider and website builder all in one.
We can manage all of our domain names, websites and hosting from one place. This simplifies the website management process and gives us more time to spend on writing great content for you.
Download PDF
Use these instructions over and over again. Download this as a PDF:
How to Buy a Domain Name from Name Mesh PDF
How To Buy Domain Names Guide
If you have not read our how to buy a website domain name guide, then you should read this to learn how to:
choose the right name for your brand
really understand the domain name buying process
understand how this permanently affects your business brand going forward
avoid these common mistakes that could cost you more money
And then check out…
5 Tips for Buying a Domain Name
Or learn how to answer these questions:
Which domain add ons do I choose?
What features do I really need?
What is worth my money and what is not?
Got Questions?
Feel free to leave them below. Thanks for reading!