How to start affiliate marketing today is chapter 2 of your comprehensive affiliate marketing guide. This guide is designed to tell you everything you want and NEED TO KNOW about affiliate marketing.
Your Comprehensive Affiliate Marketing Guide:

Chapter 1: What is affiliate marketing (and how does it work?)
Chapter 2: How to start affiliate marketing TODAY!
Chapter 3: How to create a website for affiliate marketing
This chapter addresses "how do I get started in affiliate marketing"? You will learn exactly what steps you need to take to get started!
In this chapter, you will learn how to:
Choose a Topic for Your Affiliate Business
Find Affiliate Products to Promote
Join Affiliate Programs and Get Your Affiliate Links
Choose a Platform for your Affiliate Links to Live
Drive traffic to your Affiliate Links (for Sales)
Find Good Affiliate Marketing Training to Help You Along the Way!
Why Get Started Today?
Starting affiliate marketing today is SO MUCH easier today compared to 5 years ago.
More and more people are connected to the internet. Internet usage continues to rise every day. The internet technology improves every year. New affiliate marketing tools and training are launched every day. So that brings us to today…
Today is the perfect day for you to become an affiliate marketer! Now, let's talks about how to get you started as an affiliate marketer in today's world. 
In this how to start affiliate marketing guide, you will learn how to:
How to Start Affiliate Marketing Today
Like with anything work-related, there are multiple steps to take with affiliate marketing. And the steps you take as a beginner affiliate marketer will be different than the steps you take as an experienced affiliate marketer.
When you are starting out as a new affiliate marketer, you will focus on creating your affiliate marketing business. After you have built your business, you will work on getting traffic to your affiliate marketing website. Once you have traffic, you will work on converting that traffic into sales. (Find buying customers.)
Since we are talking about learning how to become an affiliate marketer, we will start from the beginning.
Let's go through each step in full detail! 
(By the end of this post, you will have a good understanding of how to start affiliate marketing!)
1. Pick a Topic Category
The first step is to decide what category of affiliate products you will promote. But instead of focusing on products, you focus on people. This topic category of people is called a niche.
What is a Niche
A niche for affiliate marketing is recommending products to people who share a similar topic.
e.g.
affiliate marketing
dog training
yoga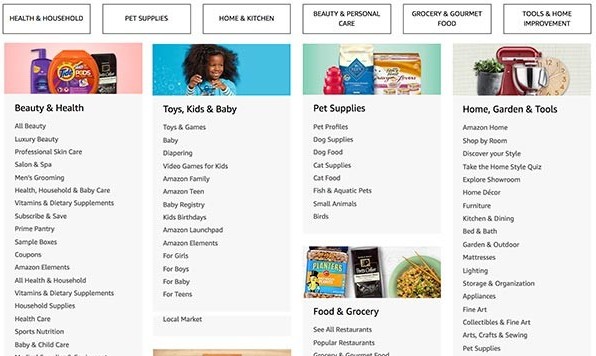 How to Solve Real Problems For People
There are a million and one (if not more) problems people have. The way you find good niches is by researching what problems people have.
Identify a topic category. And then find many related problems to this one topic category (i.e. niche).
e.g.
(affiliate marketing niche)

how do I learn affiliate marketing
what affiliate marketing training is best
what are the best affiliate programs to join

(dog training niche)

is it ever too late to start training a dog
what are the basics to train a dog
what is the first thing you should train your puppy

(yoga niche)

what Yoga poses are good for beginners
what is the main purpose of yoga
can I lose weight by doing yoga
For more niche ideas, check out these 20 niche examples.
How to Research Consumer Topics and Problems
The way you research people's problems is through research. Because we are in the digital age, you can do research online and talk directly to people you know.
Here are a few ways to research your niche.
1. What questions do people ask on Google
Start with Google. When you enter a search topic such as "dog training", Google will show you questions that people also ask.

Just for dog training, I can see that people need help on how to train their dogs. As an affiliate marketer, I could recommend a variety of dog training products such as dog training courses, videos and training products like treats, treat bags, toys, etc.
2. What topics are trending on Google Trends
Google Trends is another way to uncover topics that people are looking for. You can enter a topic such as "dog training". You can explore related queries (i.e. searches) and related topics to uncover additional ideas. You can also look at real-time trending searches and Year in Search reports to find out topics were most popular in a year.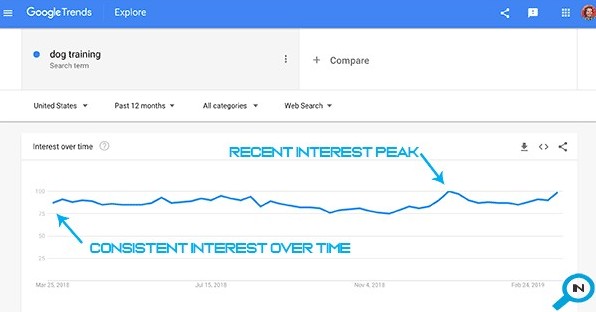 3. What problems do your friends and family have
Talking to people directly is one of the oldest ways to find out what problems people have. Your friends and family members all have problems they want to solve on a daily basis.
Ask your friends and family simple questions such as:
What problem are you trying to solve today
What goals would you like to achieve this year
What improvements would you like to make in your life
Pay attention to what these people say. Look for opportunities to provide solutions to problems they want to solve right now.
e.g. health, wealth, relationships, etc.
4. Write down all topic questions
As you start researching the problems people have about your topic, write them down somewhere.
You can copy and paste these questions into a Google Doc or Evernote. You want to research deep to find out how problematic your niche topic really is. Overall, how many questions and subtopics are there related to your niche?
You will use this list to help you create relevant content to this group of people going forward.
How to Choose a Topic for Affiliate Marketing
A key tip to choosing a niche is to choose something you know about or are interested in learning more about.
To be a good affiliate marketer, you will become a subject matter expert on the topic. But don't worry. You do not need to be an expert right now. You can learn along the way through your research : ) Just choose a topic that you find interesting talking about because you will be writing A LOT about your topic. 
Let's break down the niche topic more before we go on. Check out how to define a niche using my free 7 step template.
2. Find Affiliate Products to Promote
Once you have narrowed down a particular topic, you will research solutions for those problems. Ultimately, you want to find a few good quality products or services to promote. You can recommend products you personally use or read other people's reviews to find new products.
Recommend Good Products Only
When it comes to recommending products, you should recommend products that you would buy. Some affiliate marketers have a bad reputation because they recommend products just for the money. They don't recommend products they would actually use themselves. This gives affiliate marketing a bad reputation.
The last thing you want to do is ruin your reputation by recommending bad products. That's not your goal as an affiliate marketer. Your goal is to help people uncover what they need to know in a world of too much information.
Take time to evaluate all products in the same category. Look at all brands, types, models, etc. Read online reviews, look at the satisfactory ratings and maybe even use the product yourself.
Ways to Find Good Affiliate Products
There are many ways to find good products to recommend to others. 
Start with the products you own. In your apartment, house, car, garage or storage. Start paying attention to how many products surround your daily life. Take note of the products that help you the most. What digital products and apps do you have on your computer, smartphone and tablet?
What are YOUR favorite products? Mine is my iPhone and Mac computer. Hands down. But then I do love my pressure cooker. (I can cook rice like a pro, even though I tend to burn stuff without my instant pot : ) The best kitchen appliances are a big niche example. Best software technology is an even bigger niche example. 
Pay attention to the variety of products you can choose from when you are grocery shopping, clothes shopping, mall shopping or whatever. Products are all around you. Good products are included : )
Here are a few ways to research good solutions.
1. Research solutions on Amazon.com
Go to Amazon.com.
Search the category of products that fit your topic. 
Filter products by the highest reviews. 
Read the review comments and feedback. 
When you find products that are worthy of your recommendation, you can make commissions from them through the Amazon Affiliate program. (But you are not ready to join affiliate programs just yet. You will get to that step soon : )
2. Search other big retailers
Besides Amazon, most big retailers offer affiliate programs. And these retailers offer thousands, if not millions of products to recommend. Go to individual retailer's websites and stores to find products related to your niche.
e.g. 
Walmart
Target
Macy's
Home Depot
JC Penney
Kohl's
3. Join popular affiliate networks

An affiliate network is a network of affiliate products (from different companies) for you to promote. The advantage of using an affiliate network is that you will tap into a variety of niches and affiliate products to recommend.
A few popular affiliate networks today are:
The affiliate network you choose will depend on the niche you choose. Take the time to explore these and others you can easily find by quick search engine research.
Be advised, some affiliate programs may ask for a website URL. Usually, this is optional and not required. But building your own affiliate website is covered in the next step!
How many programs should you join?
Ideally, you only want to join 1 or 2 affiliate programs in the beginning. You want to invest your startup time in promoting your affiliate products, not managing a bunch of affiliate programs. You can always join more programs after you establish your affiliate business model. 
4. Search for Product Name + Affiliate Program 
If you have particular products in mind, then you can always do a search for "product name + affiliate program".
e.g. Blenders, Vitamix Affiliate Program
If you search for Vitamix affiliate program, you will discover that you can promote the Vitamix through different affiliate programs. You can promote the Vitamix through Amazon's Associates or Vitamix's affiliate program. 
Look for affiliate programs that offer you the best support, copy files, commission rate and the longest tracking time for your referrals. (Referred to as browser cookie tracking).
5. Research what solutions your competitors offer
Competitive research is one of the oldest marketing tricks in the book. You can learn a lot by looking at what your competitors are doing. But how does competition apply to affiliate marketing?
You will not be the first to promote a solution to someone's problem. There are already affiliate marketers promoting products that you can research, compare and potentially promote yourself. 
Go back to Google and enter in the questions that you found in your niche research. Then click on the top results and see what products those sites offer. You may find new products that you were not aware of and you may also discover that you can recommend a better solution. 
And once again, write these products down. You will want to keep track of all the products you can recommend and not recommend. 
Can I Recommend Products without Buying? 
A common question among beginner affiliate marketers is whether or not you can recommend products without buying them. The answer to this question causes a bit of debate among seasoned affiliate marketers. 
Some will say yes. Some will say no. 
The affiliate marketers who say yes, are the ones who apply the product review strategy. A product review is exactly what it says. You review products related to your topic and guide people whether or not to buy or not. And for many affiliate marketing websites, product reviews is all they do. Product Review 1,  Product Review 2,  Product Review 3, etc.
The affiliate marketers who say no, are the ones believe you should only recommend products that you have personally used the product. Because it will be easier for you to promote a product that you treat as your own product. And if you had your own product, you would likely know it inside and out. 
My answer is: yes. 
You can promote an affiliate product in several ways:
Products I recommend
Products I do NOT recommend (i.e. scams, ripoffs, etc.)
Best of products (i.e. multiple lists of similar products)
If you would buy the product (even if you don't), you can recommend it. And for scams and cheap products, well, you probably don't want to waste your money, right? So, it is okay to not buy products that are scams. You can learn all the information you need to know about a product by research on the internet and by reading other people's reviews of the product. 
3. Choose Your Affiliate Marketing Platform
Now here comes the fun part. The first two steps have been about research. And good research is the key to affiliate marketing success. Now, here is where you start building out your affiliate marketing business. You need to decide how you will send people to your affiliate links. 
Platforms for Promoting your Affiliate Products
There are many ways to promote your affiliate products. This is where you plan out a strategy so you know what to create and build for promoting your affiliate links. The idea is to decide where your affiliate links will live. 
These are 3 of the most common different platforms you can use to promote your affiliate products. 
1. Affiliate Website
The best way to start affiliate marketing today is to create a website. Your website will become your home to all of your recommended products, reviews, guides and scam alerts. 
Your website will be where your affiliate links live! You can easily send people to your product recommendations, products to avoid and helpful content about your focus topic.
Today, websites are very inexpensive to build. And are so much easier to build than 5 years ago. Websites are great because they can be accessed by the world, 24 hours a day, 7 days a week. And with today's technology, you can build a website in seconds! Yes, it is that easy : )
Here is additional training on how to create a website:
But, if you are looking for ways to be an affiliate marketer without a website, you can try these options below. Experienced affiliate marketers usually incorporate a combination of these strategies over time. 
2. YouTube Channel
YouTube is a great way to create content and recommend your affiliate websites without a website. You take the same approach with your content as you would on your own website. You can create videos about your product recommendations, how to guides and any other helpful information. Then you upload your videos to a custom channel about your topic. Then add your affiliate links inside each video description.
The video description area is where you describe what people will learn in the video. Although YouTube does support affiliate links, you should mask or shorten your links to keep them clean. One of the most popular short link tools today is bit.ly. 
3. Facebook Group
Facebook Groups are another great place to share your affiliate products without a website. Facebook groups are mini-communities within Facebook and allow you to share information with others. 
You can quickly create a Facebook group for your topic and products. You can set up your group to be public or private and then invite other Facebook members to join. Then you can easily create a post recommending affiliate products with your affiliate links. 
You can also join existing Facebook groups to promote your affiliate links as well. You do have to be careful as some groups do not allow self-promotion. Go search on Facebook to see what groups already exist. Then read the rules to see if you can share your affiliate links to reach others inside that community. 
Pro Tip: When you are just starting out as a new affiliate marketer, don't try to rule the world on day 1! Start with one platform and build it out with helpful content, guides and information linking to your products. Then add additional platforms one at a time, using the same technique as you applied for the first one. Also, be sure to investigate whether the platform supports affiliate links or not. Some platforms do not like affiliate links.
4. Drive Traffic to Your Affiliate Links
The Ultimate goal as an affiliate marketer is to get people to buy from your affiliate links! That's the way you make money! 
Once you have completed the steps of choosing your niche, finding your affiliate products and choosing the platform where your affiliate links will live, you are ready to focus on driving traffic to your links for sales. With each sale, you get a commission. 
Traffic Generators
There are multiple ways to generate traffic to your affiliate products. Here are some of the most common ways on how to start affiliate marketing today!
1. SEO
SEO, Search Engine Optimization, is extremely popular with affiliate marketers. Heck, SEO is popular among marketers, period. People use search engines to find information, products and help every day. And with a good content strategy, search engines can send a great deal of targeted traffic to your website. 
So, ideally, SEO is what you do if you have an affiliate website (which most affiliate marketers will recommend you do!) However, search engine optimization plays a big role on Social Media networks like YouTube, Facebook and Pinterest. Learning how to do SEO correctly is your first traffic generation step.
Here is additional training on SEO.
2. Social Media
Social Media Marketing has been around for 10+ years now. Facebook and Twitter were the first of major social networks to change how and where marketing was executed. 
Some of the most popular social networks are:
Facebook
Twitter
Instagram
LinkedIn
Pinterest
SnapChat is popular with the younger generations. And YouTube is considered a social network and search engine in one. Because there is so much content information there, just in video format. 
Each network has unique features on how they work. But every social network is designed to help you connect with billions of people you would not know otherwise. So, choose to start with one network at a time. Learn the ins and outs, build your community and following and promote your affiliate links or website content links (that contain your affiliate links).
3. Paid Ads
Advertising has been around for many centuries. So no surprise that digital advertising is available for you to use today. This traffic generation method does cost money for ad placement, where some of the methods do not cost you anything but time. Some common places to advertise are Google, Bing and Facebook. 
Buying ads is more of advanced marketing skillset because you can make money and lose money. Most affiliate marketers start with the free basics first (e.g. SEO, social media, etc.). Once you have some experience, you can learn how to buy advertising. 
4. Word of Mouth

Starting with people you know is the oldest marketing trick in the book. Before digital, people would go door to door to advertise their new products. Nowadays, you can use digital to connect with the people you know and don't know to tell them about your affiliate products. Just start with your Facebook or Instagram friends. A simple, "hey, for those with this problem, I found this great solution!".
Don't understand the power of tapping into the network you already have. Then grow it from there. 
5. Find Good Affiliate Marketing Training
As much as I tried to detail every step needed to start affiliate marketing, each step takes action and time. The reality is marketing is a bit complex. And you will have more questions along your affiliate journey. This is where good training with a built-in support community comes in. If you really want to achieve success, you should start a good affiliate marketing training course.
The reality is, you are in training now. By reading this how to start affiliate marketing guide. You will increase your chance of success and commitment with continued step by step training. Today, there are ways to piece your training together for free, in addition to many paid training platforms that will offer you a better experience. 
Here are my recommended training options for you.
Up Next: Affiliate Marketing Guide Chapter 3